This Cochran section of the Family Genealogy begins with Robert (Tex) Cochran, father of Charles Stanley Cochran and is included here because his mother, Lucille, has ancestors from the Pagenkopf, Deves, and Robinson line that are also the ancestors for the Edgell line. Charles is a half-brother to Lucille's three sons: Carroll L. Edgell, Steven L. Edgell and Robert L. Edgell.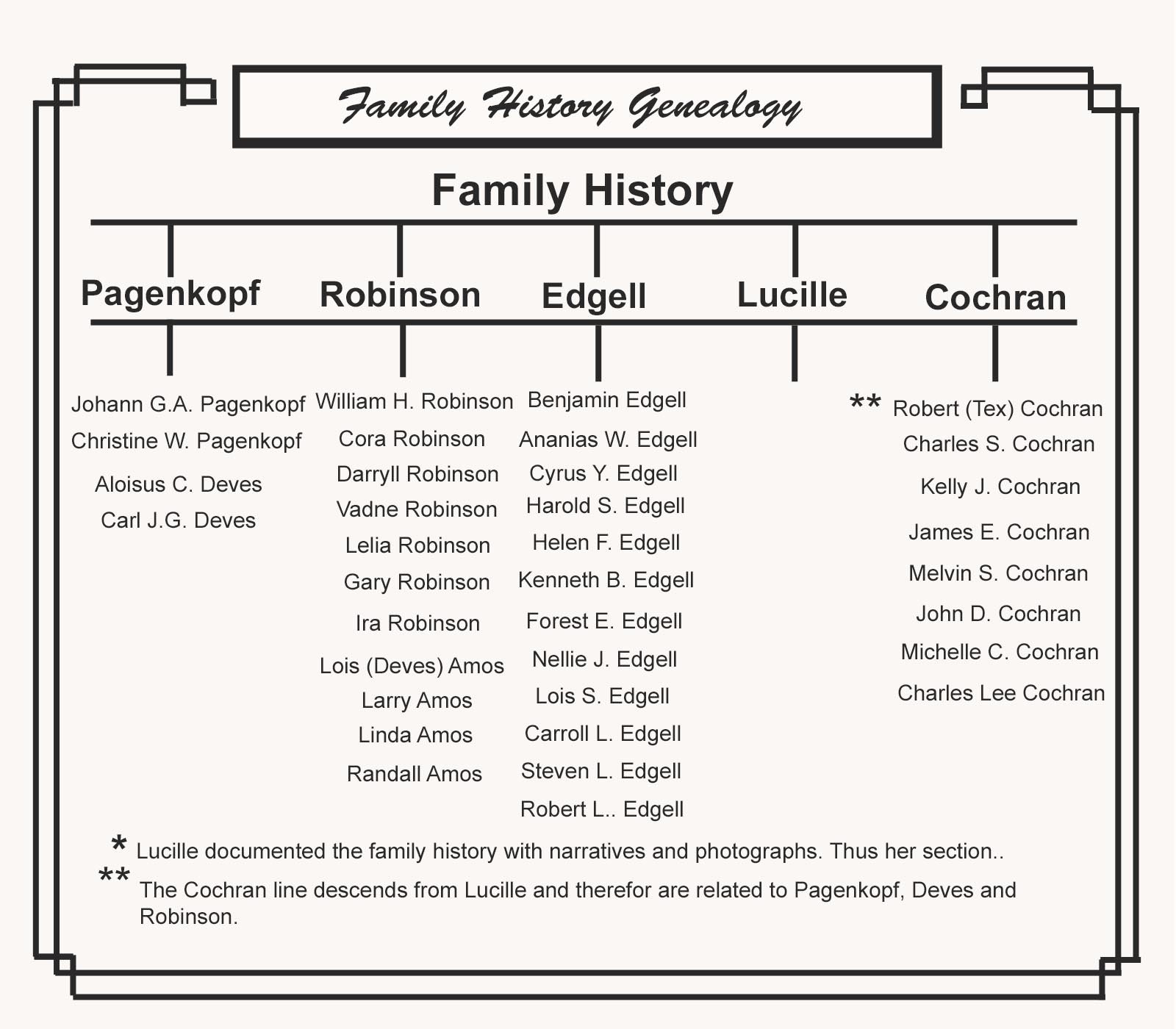 Charles Stanley Cochran was born in Lamar, Colorado in 1947. His father, Tex, was prone to move the family from one small town to another. He had five children and with Lucille's three, there were 8 children in the family. Tex did not have a single profession so he improvised with different skills to feed and house the family. His mainstay was typewriter repair/cleaning and he went from repair/cleaning to retail outlet to mattress factory ownership. When Lucille and Tex got together Tex wanted Lucille to hand over her boys to their father (grandparents Edgell) and drove to Denver, dropped them off and proceeded to the military base where Forest Edgell was stationed to let him know. The grandparents were caretakers in an apartment complex that didn't allow children so they (Cyrus and Sylvia Edgell) put the three Edgell boys in an orphanage and notified Lucille what they had done. Lucille and Tex returned to Denver and picked up Steve and Bob and left Lynn with Aunt Helen Edgell.

Two years later, 1947, Chuck was born. Five years later, Tex and Lucille divorced and Tex, with Chuck and his children, left Lucille in Goodland, Kansas and they divorced. In 1953, Tex returned to Goodland, courted Lucille and they got married again. Lucille packed up and moved with Tex and the kids to Scott City, Kansas where Tex owned a mattress factory. After a year, the whole family moved (Tex, Lucille, Chuck, his sister Fay and brothers along with the Edgell boys) to Springfield, Missouri. After a year in Springfield they moved to Branson, Missouri and later returned to Springfield. In 1957 Lucille decided to leave Tex for good and Tex's son, Marion Dean, drove Lucille and her boys to Minneapolis, leaving Chuck with Tex.

There were some happy times when Tex and Lucille had all their children under one roof. Steve, Fay, Chuck and Bob would play together and of course there were conflicts between Bob and Fay and Bob and Chuck. They formed a club in Branson, Missouri called the Dialook club. Each day the would meet and elect a new president whose sole purpose was to find a nickel in order to purchase a package of Kool Aid for the afternoon refreshment. The newly elected president could gain real popularity if they found enough money to buy everyone an orange slush from the Dairy Queen across the street.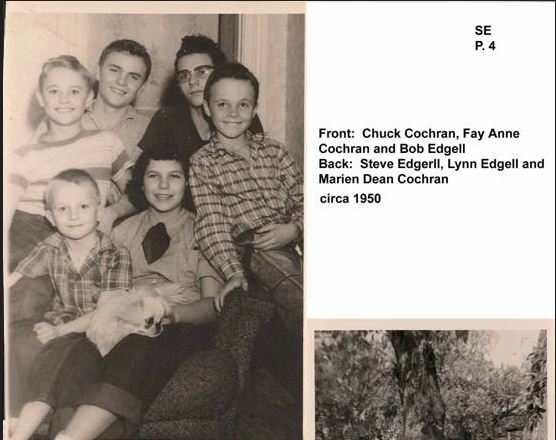 As Chuck grew older his relationship with his father worsened. When he was 12 years old, he asked his dad about his mom and Tex told him that Lucille had died. Their relationship came to a boil when Chuck was 16 years old and Tex signed to get him into the Army. In 1965 Chuck had a month leave from the army and traveled to Minnesota to look up his 1/2 brothers, Lynn, Steve and Bob. He found Steve in the phone book and called him. After a few minutes chatting, Steve asked him if he would like to see his mother, Lucille. Chuck was a little shocked at this news and was elated to find out his mother was not dead. He went to Minneapolis and connected with Lucille, Steve and Bob.

Chuck served two tours of duty in the Army in View Nam (during the war) and when his duty was up, he moved to California where he met his first wife, Kenne Konz (married May 23, 1968) and they had three children: Jimmy, Kelly and Melvin.
Names on the chart: Kenne Konz, Ozell (Sissy) Walton, Cheryl (Kasko) McIntyre, Kelly Joanne. Cochran, James Edward. Cochran, Melvin Stanley. Cochran, John D. Cochran, Michelle C. Cochran, Charles Lee Cochran.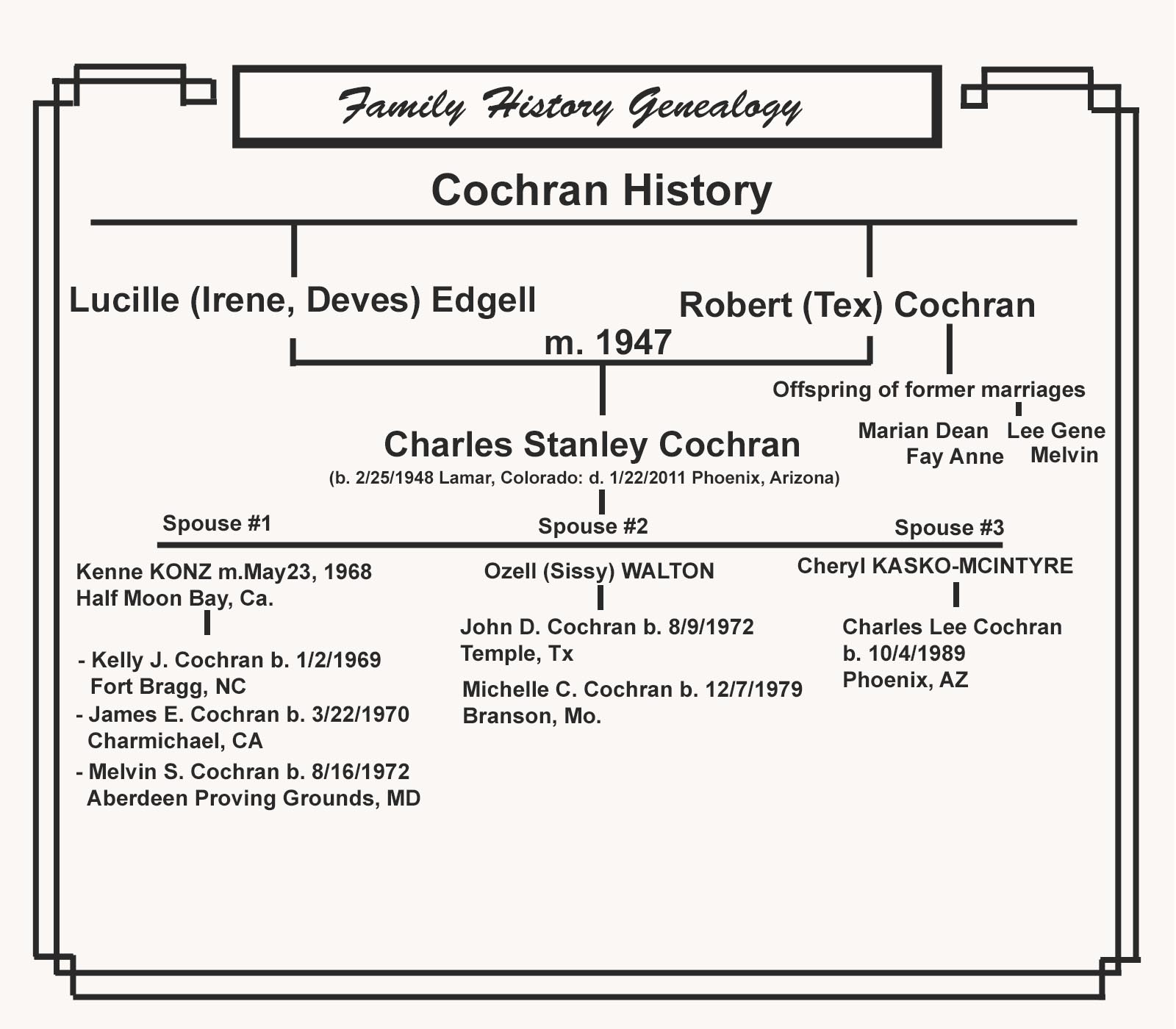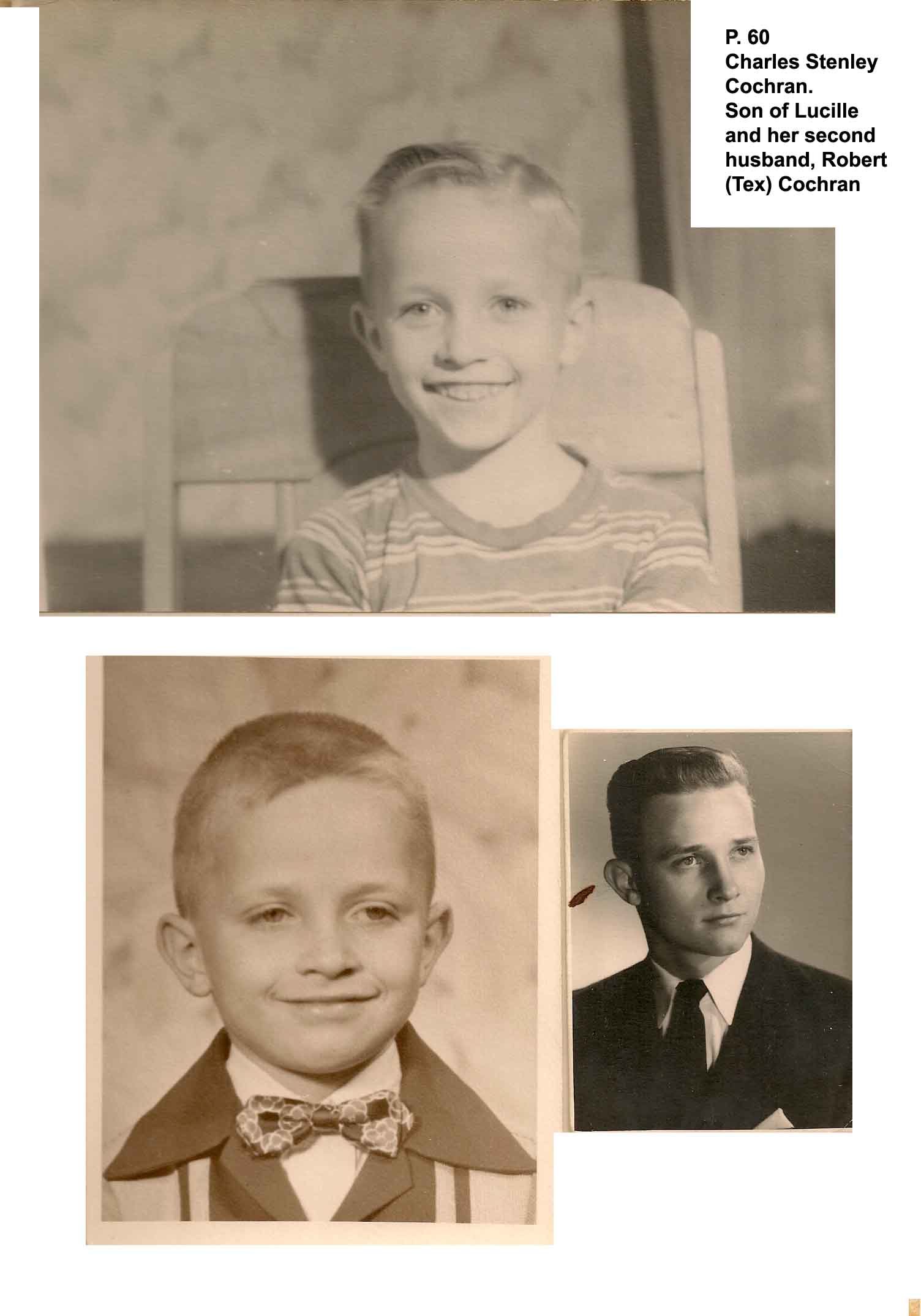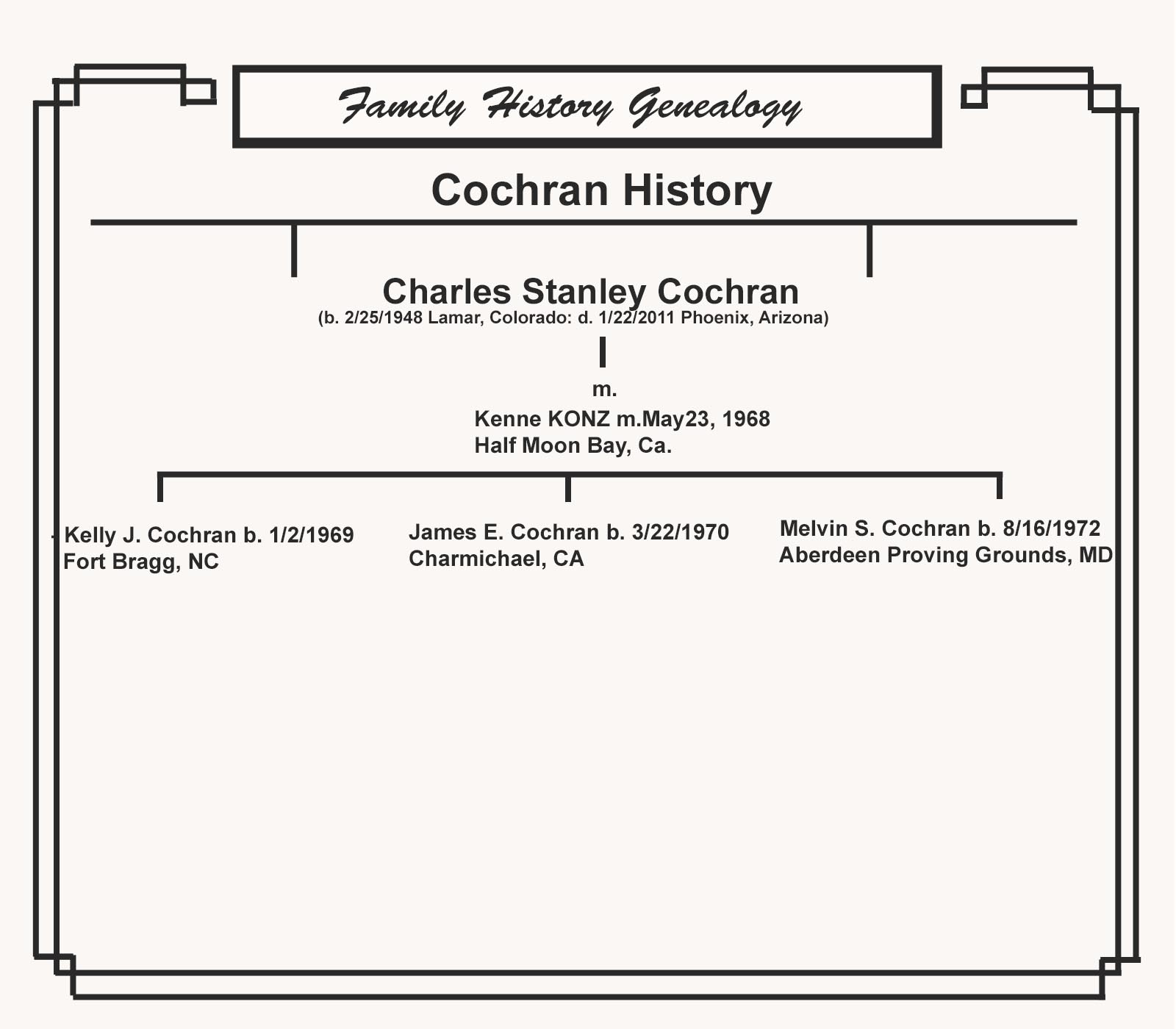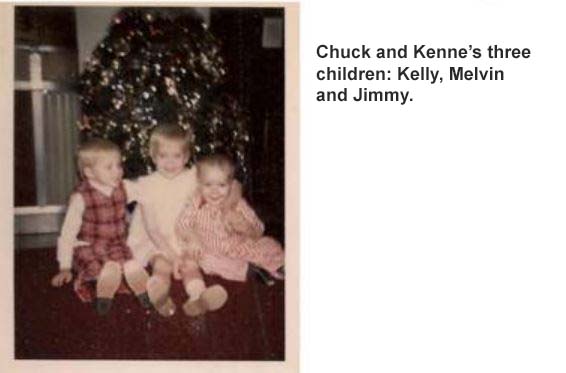 Names on the chart include: Samantha Luanne Lloyd, Richard Danial Lee, Robyn Nicole Lloyd, Cort Leopold, Clinton Allen Lloyd.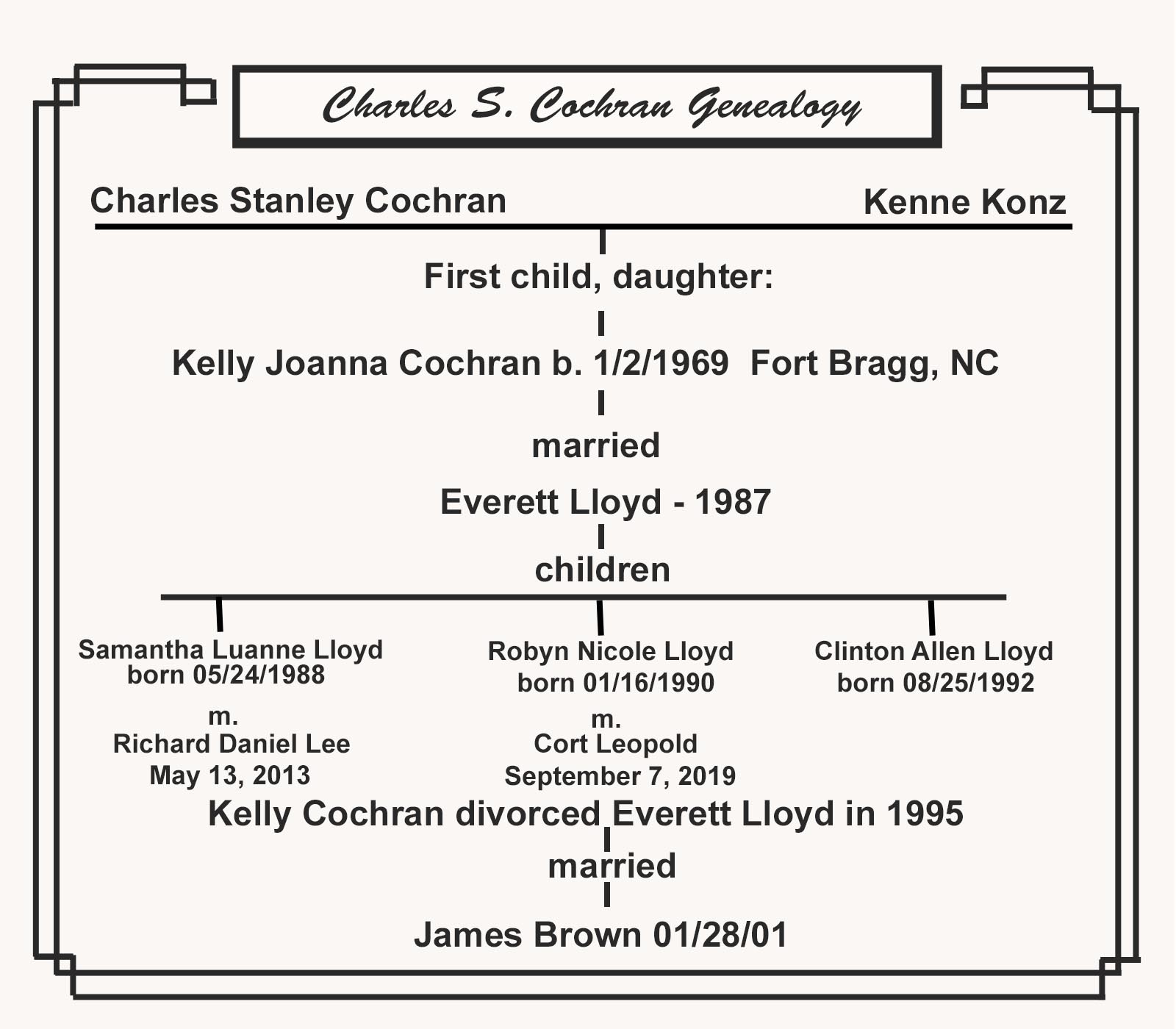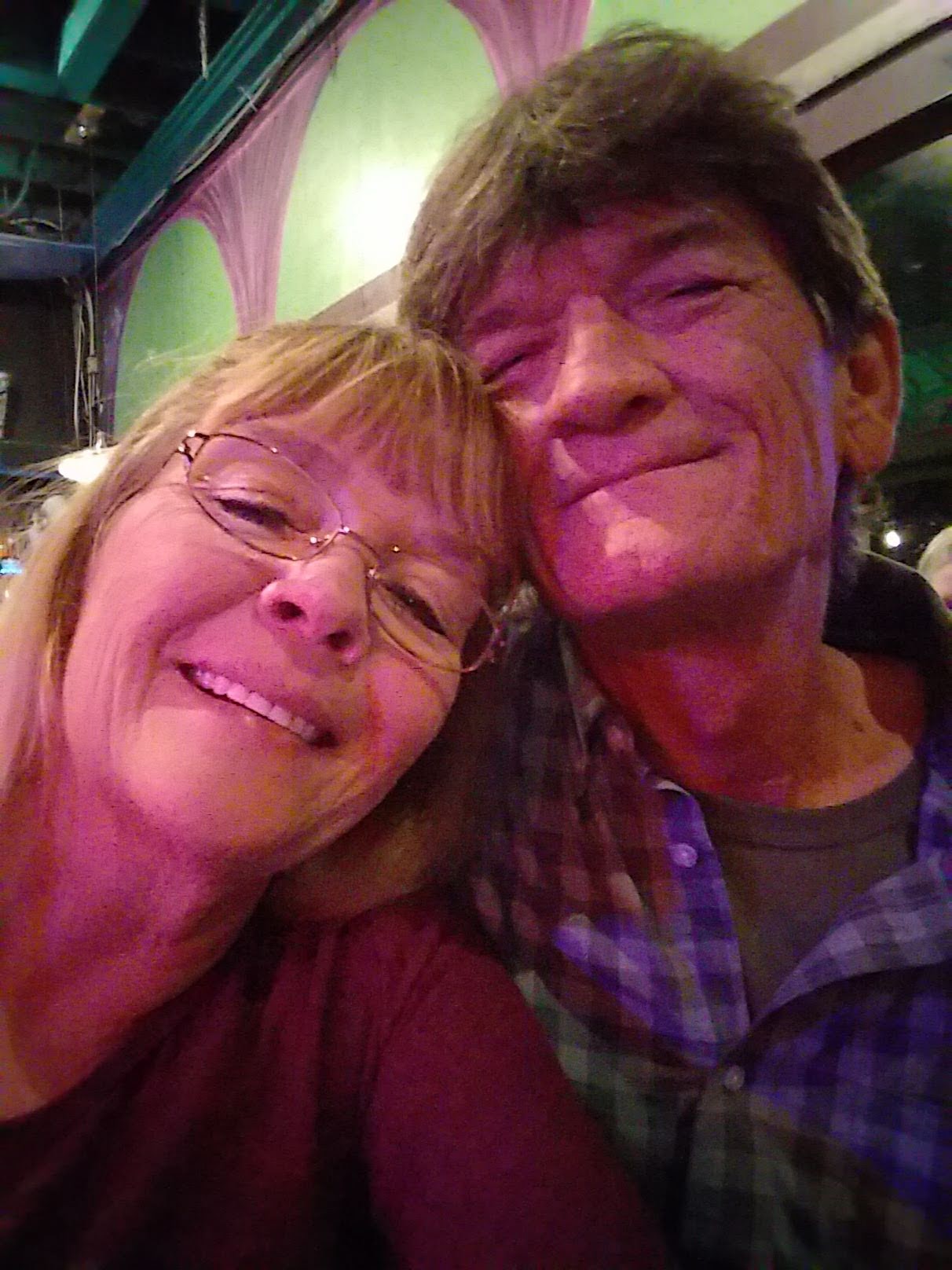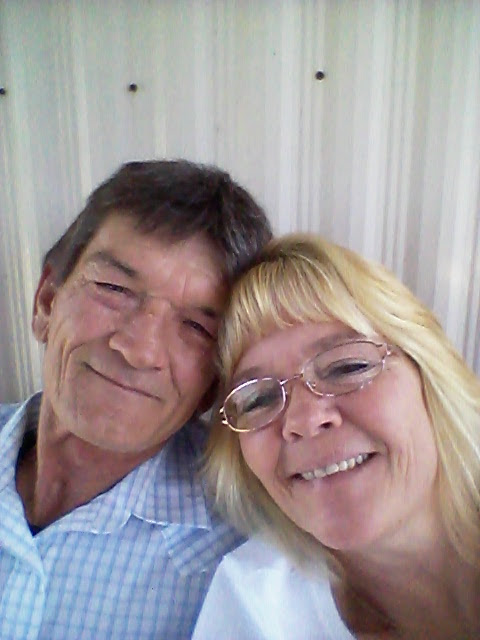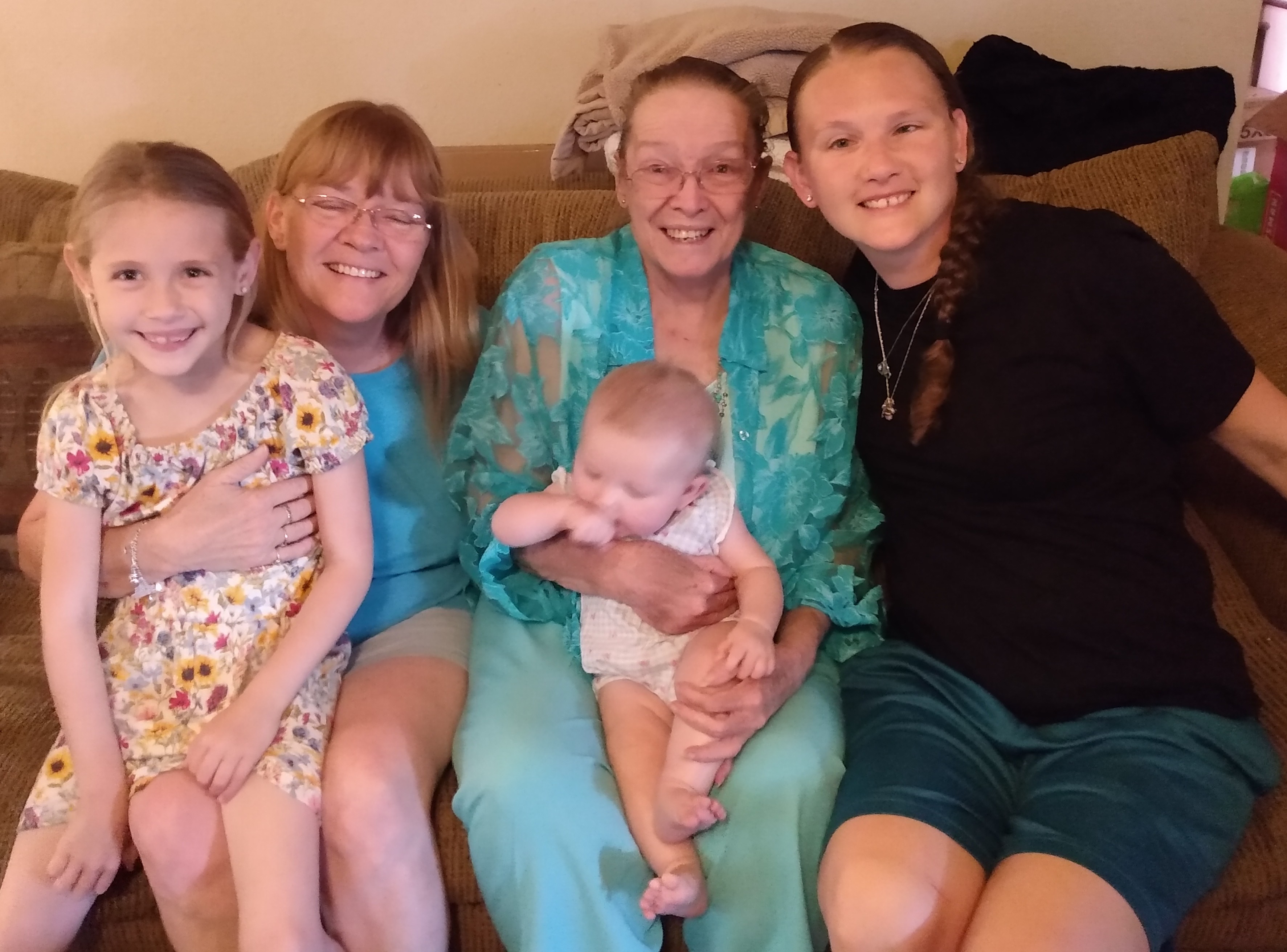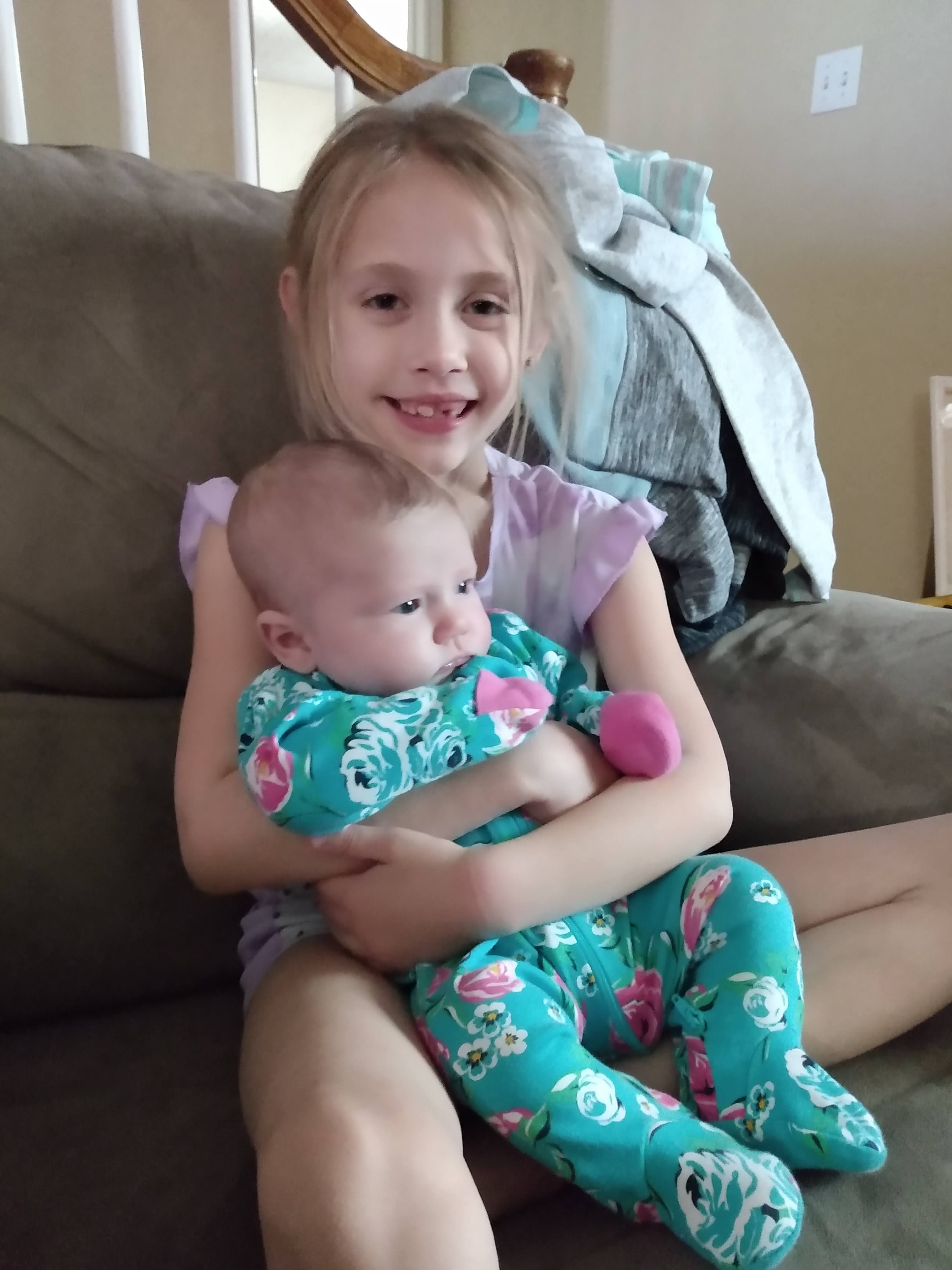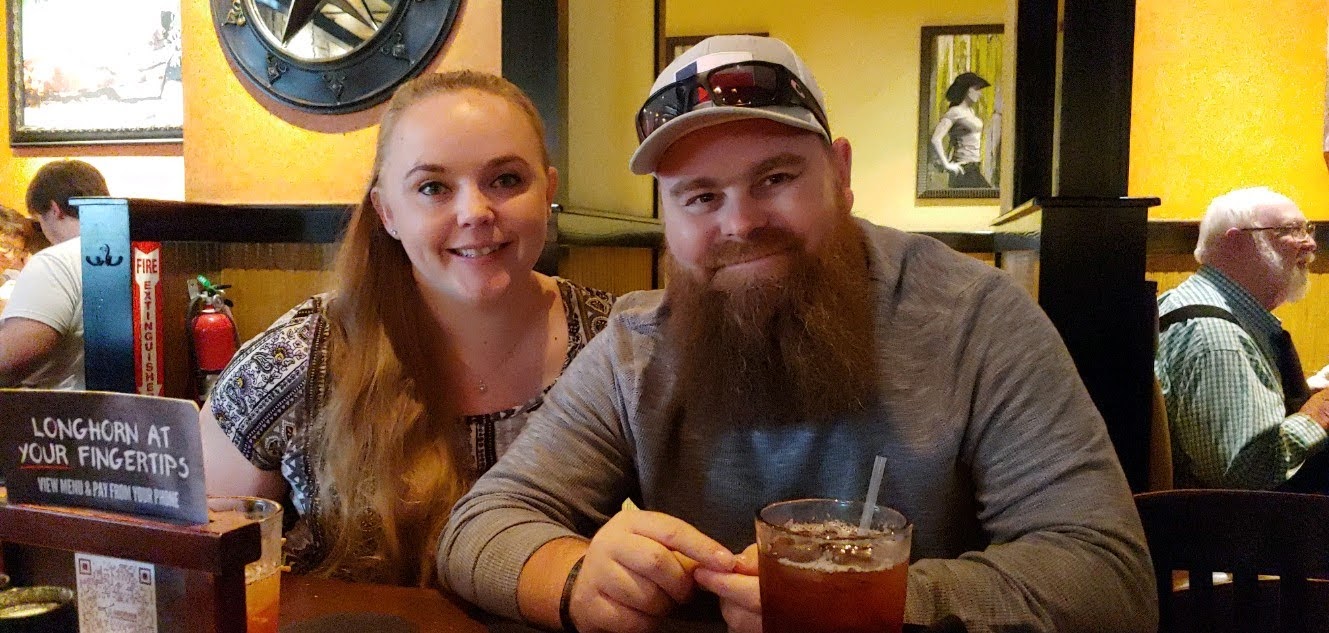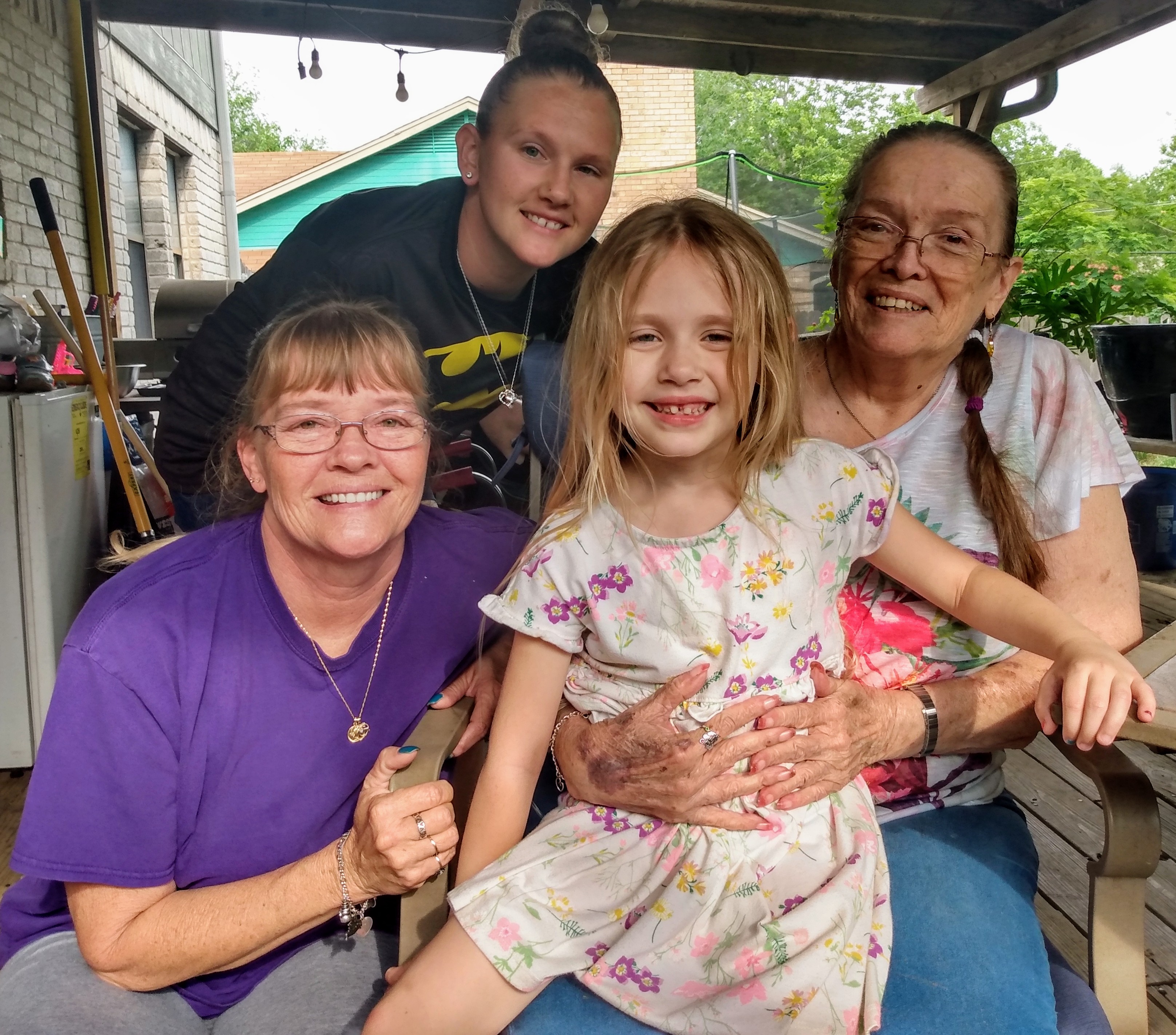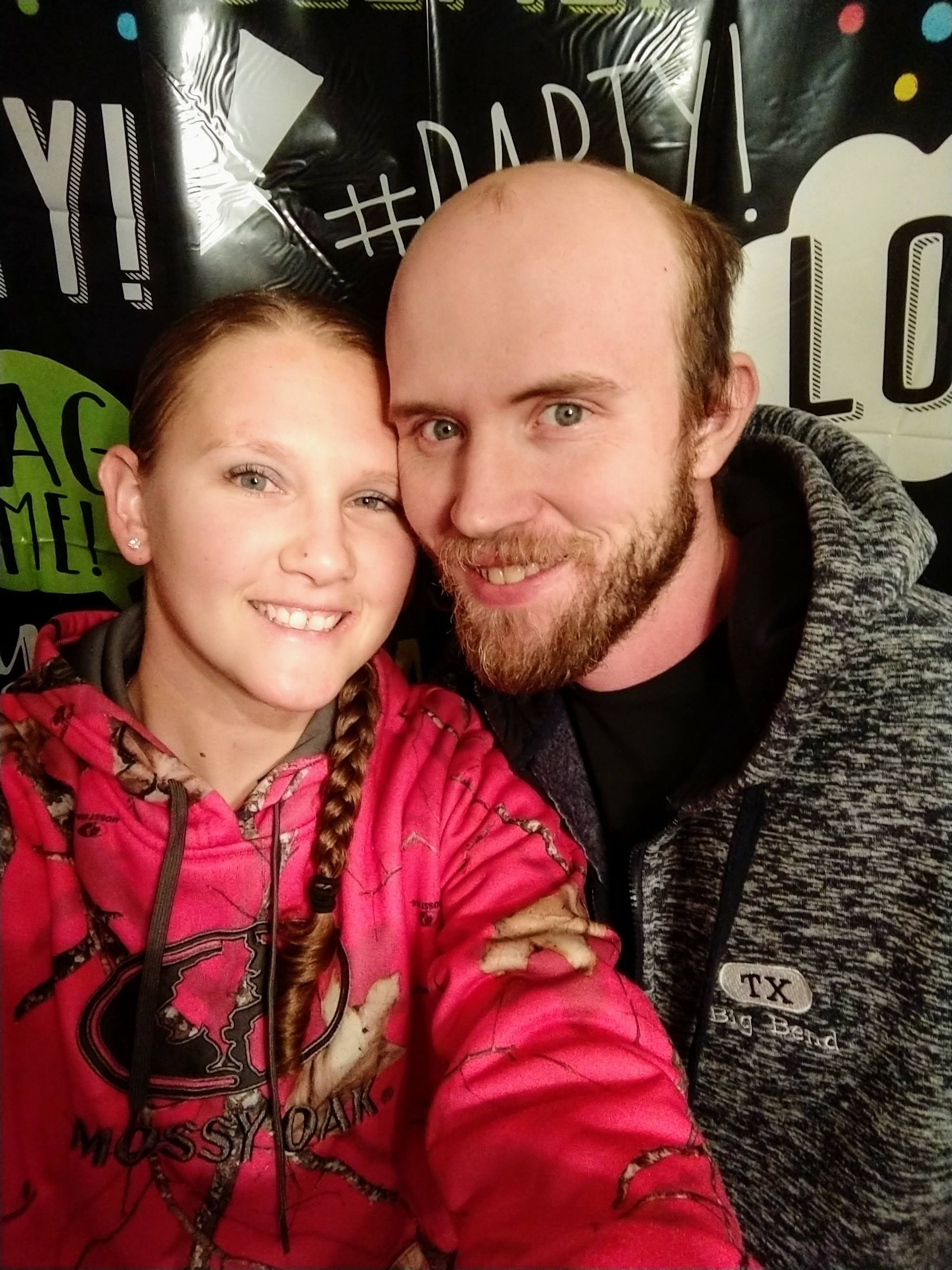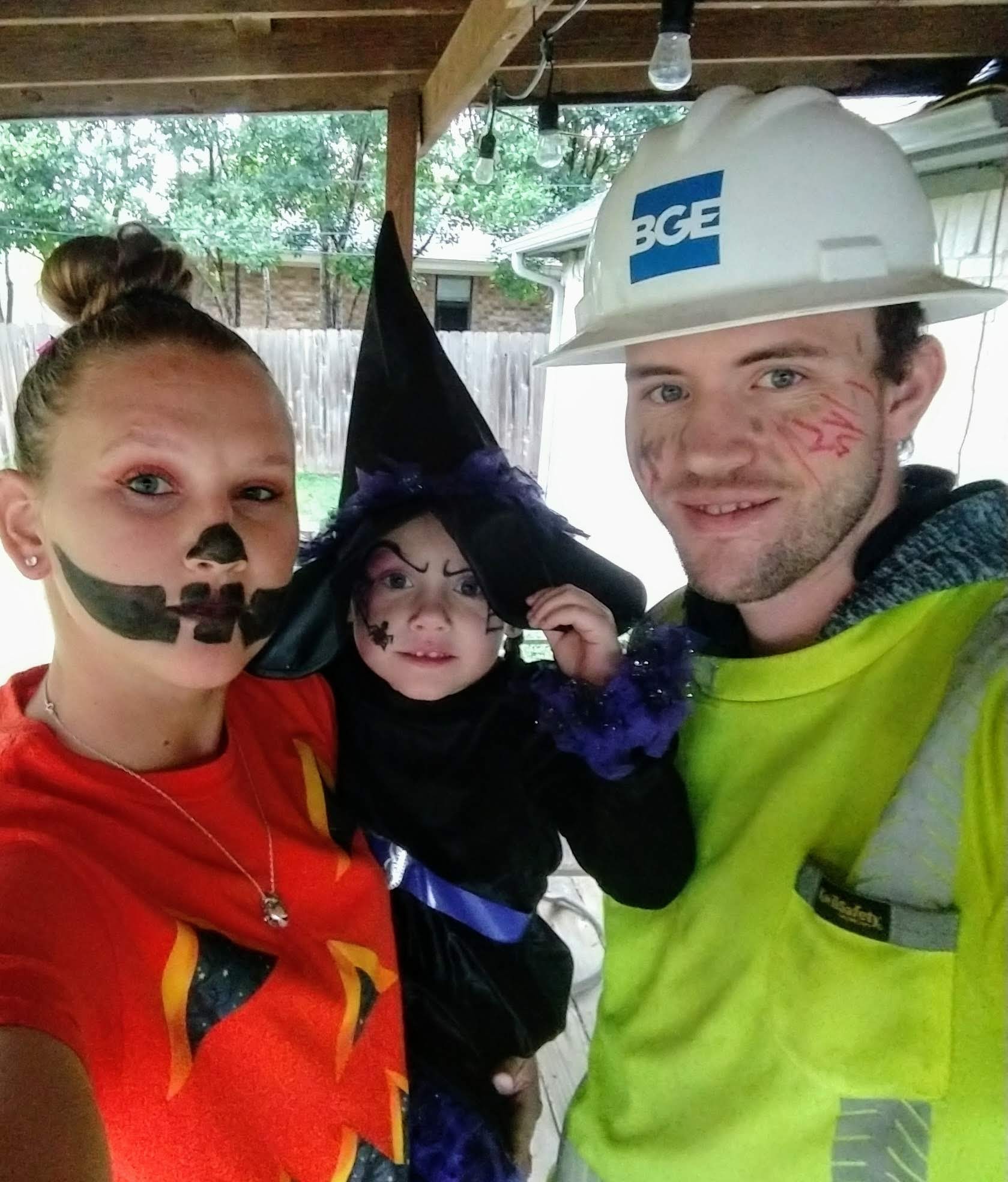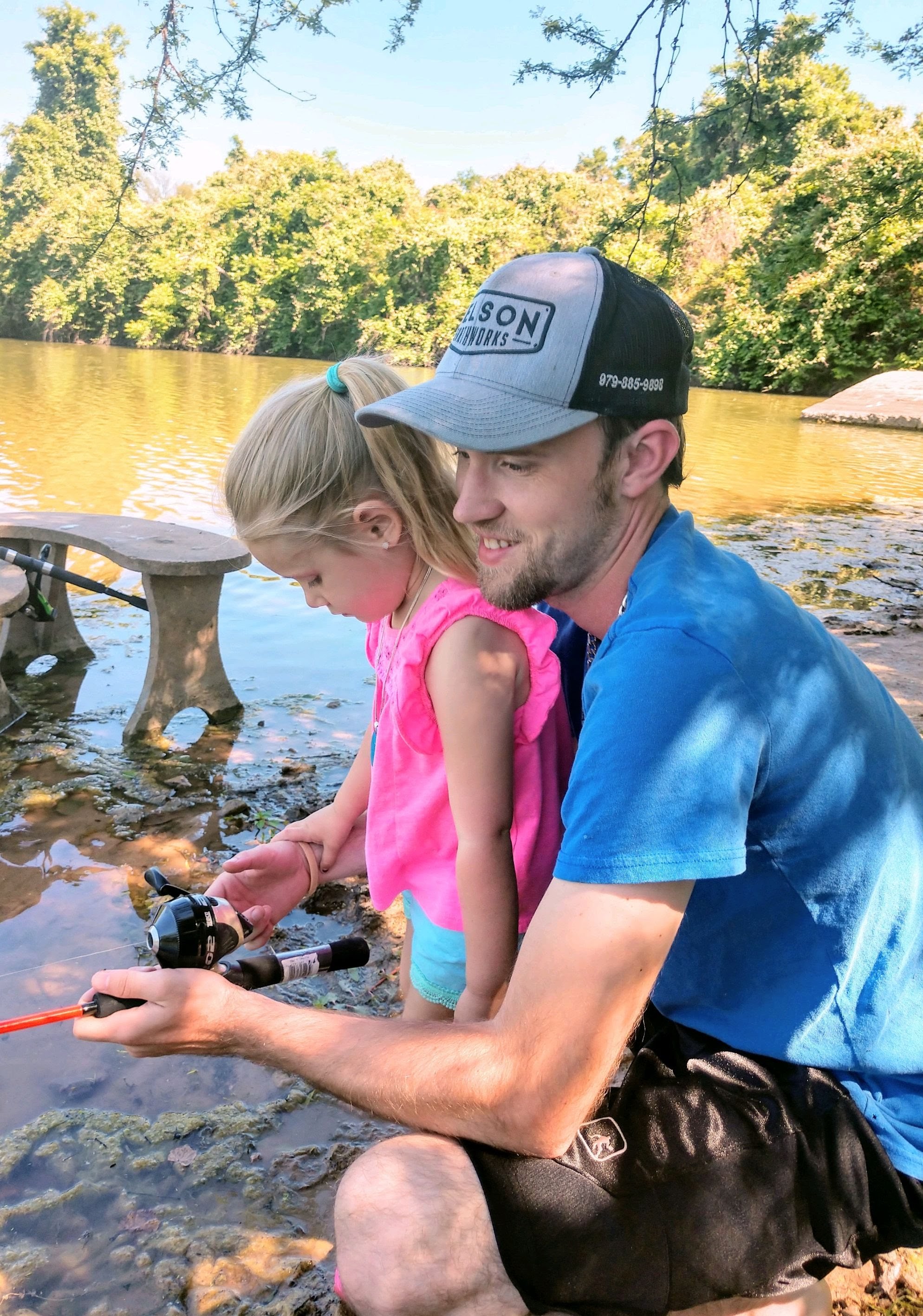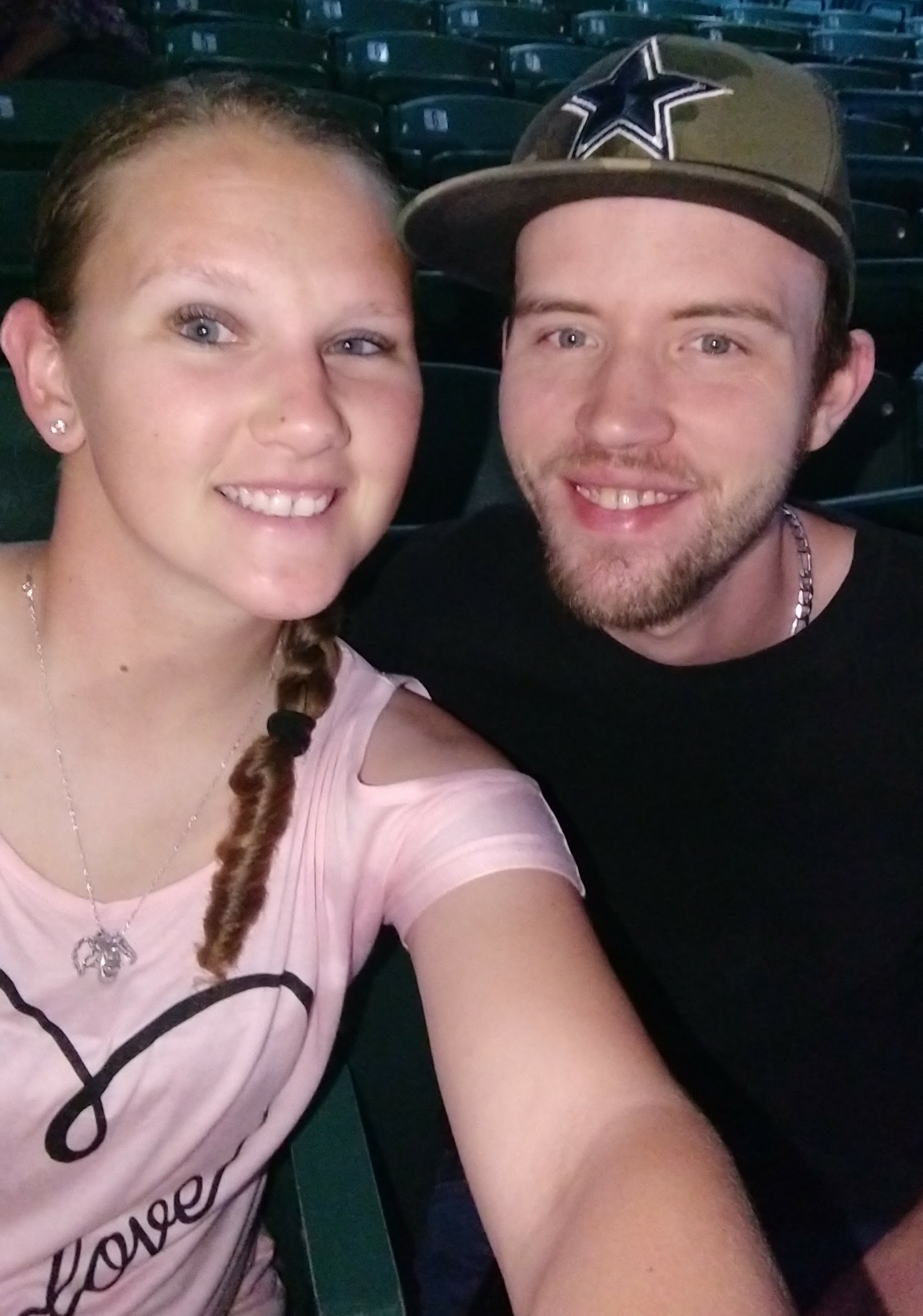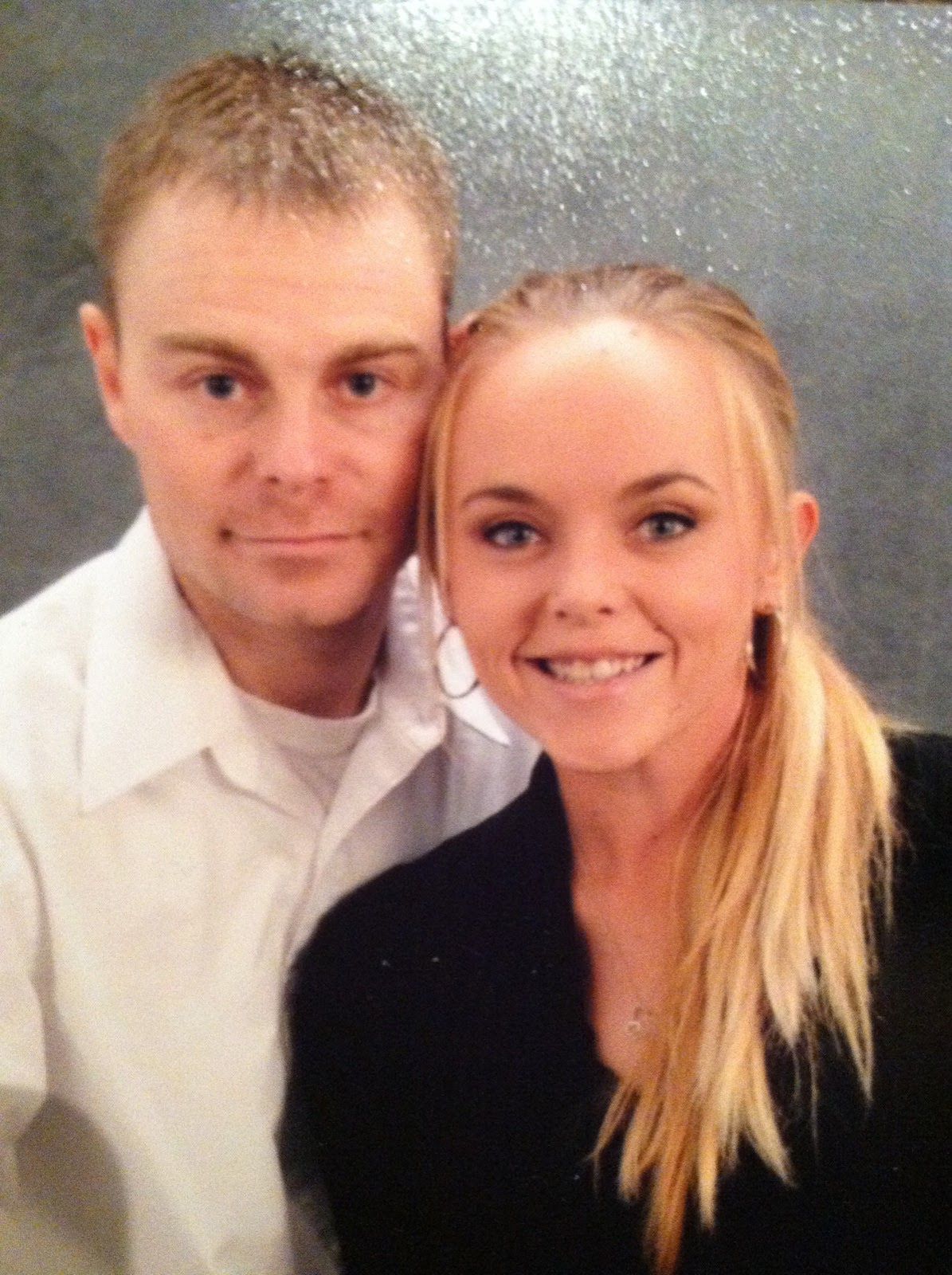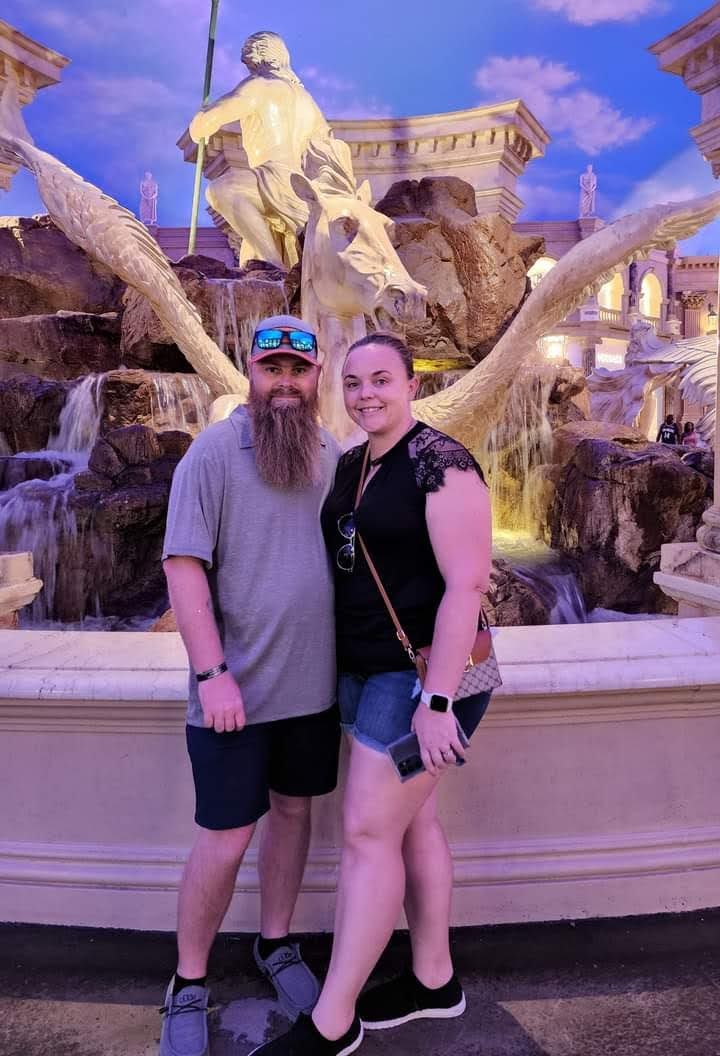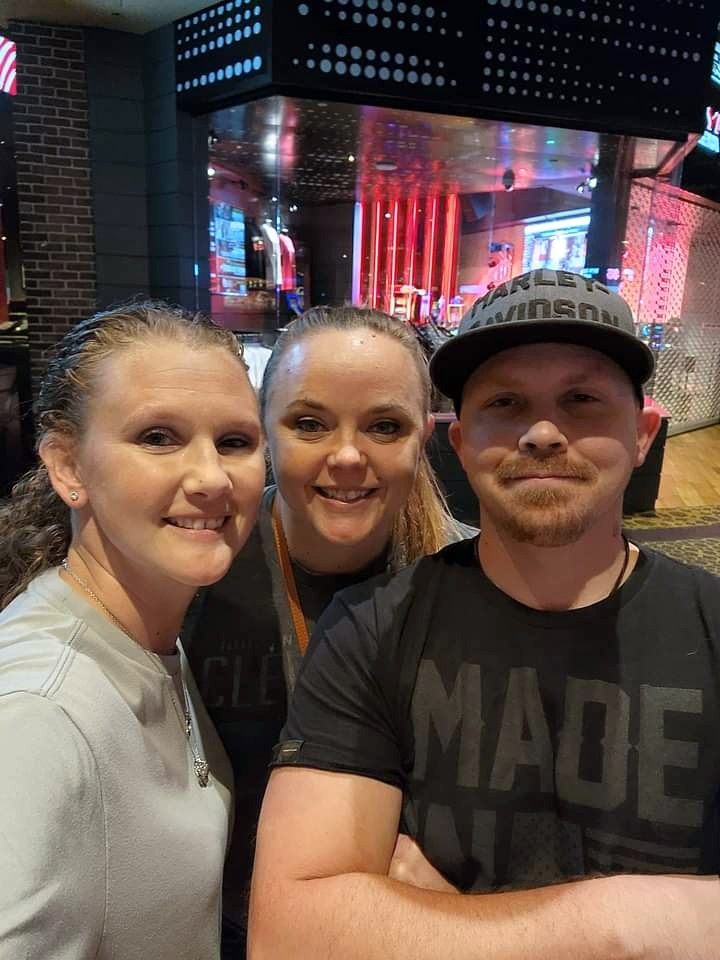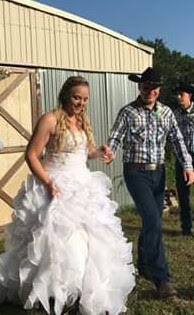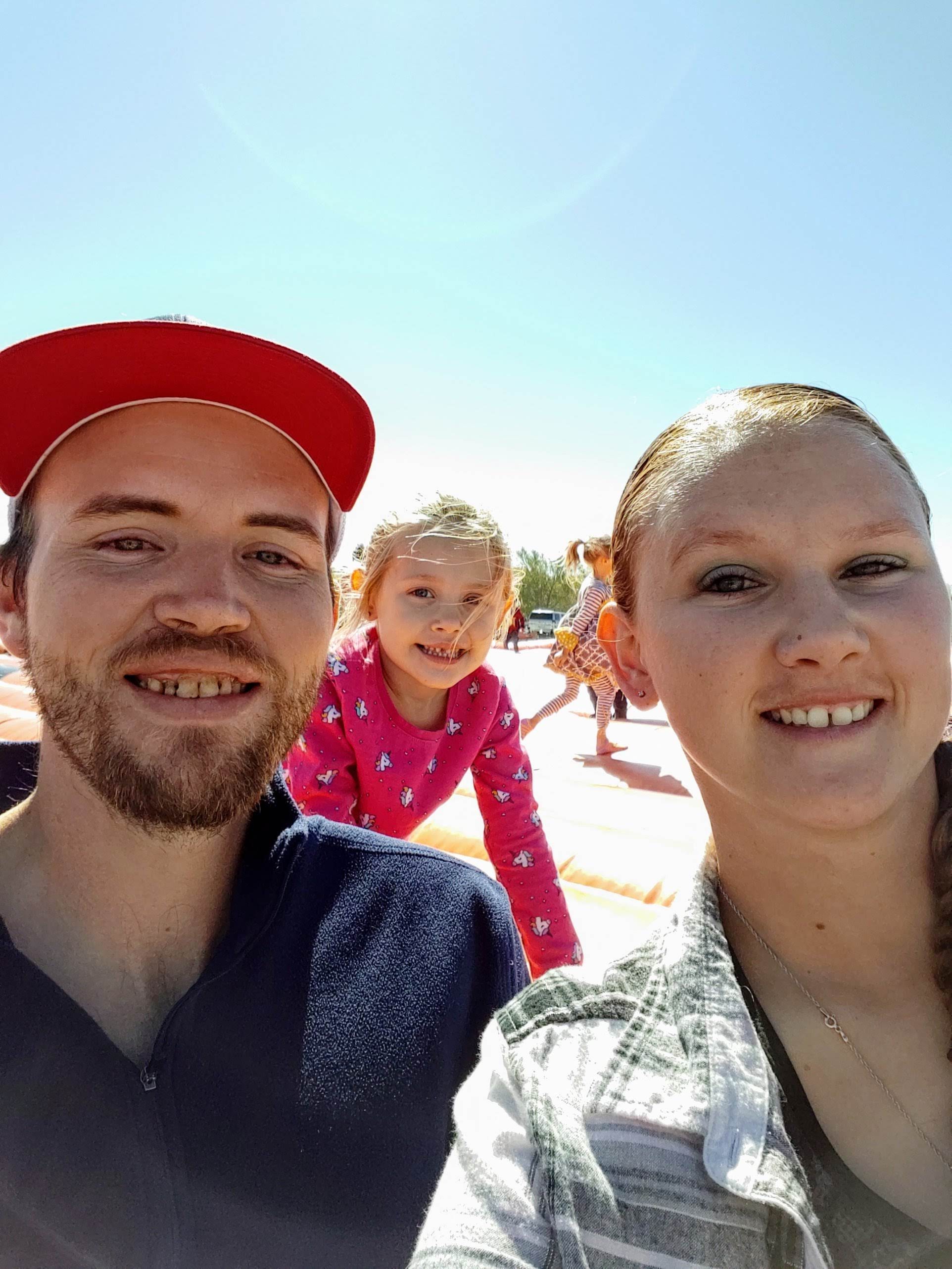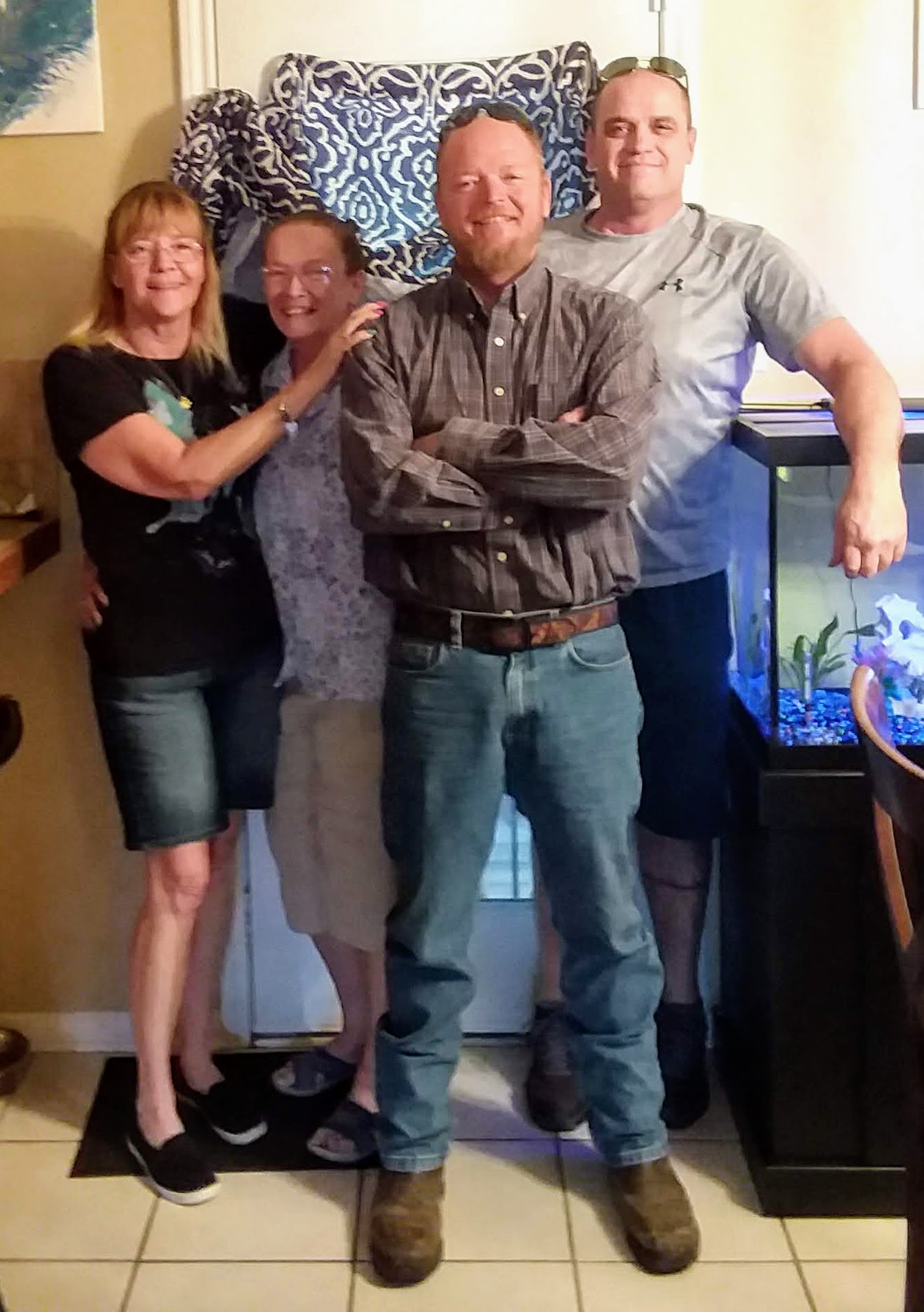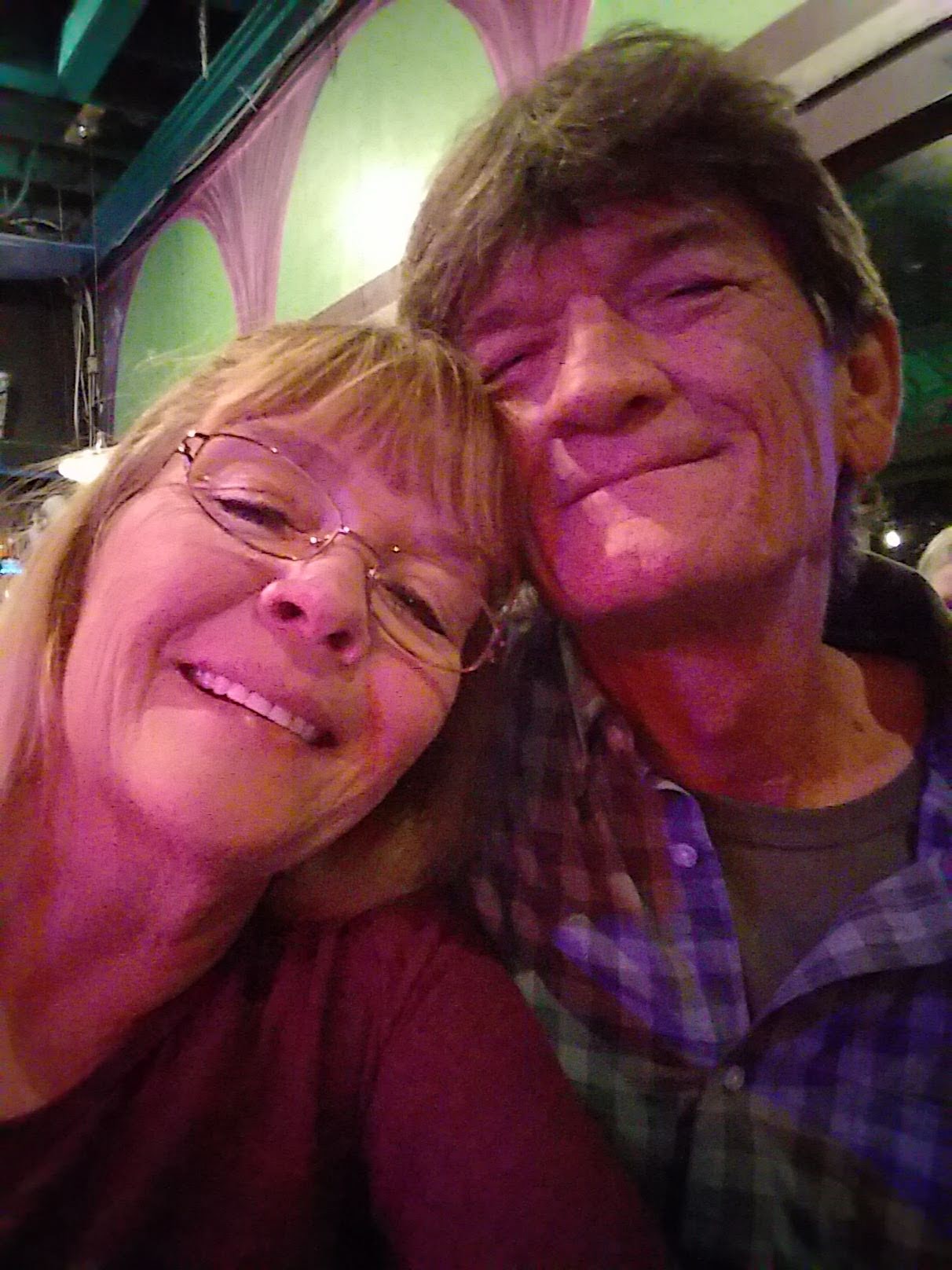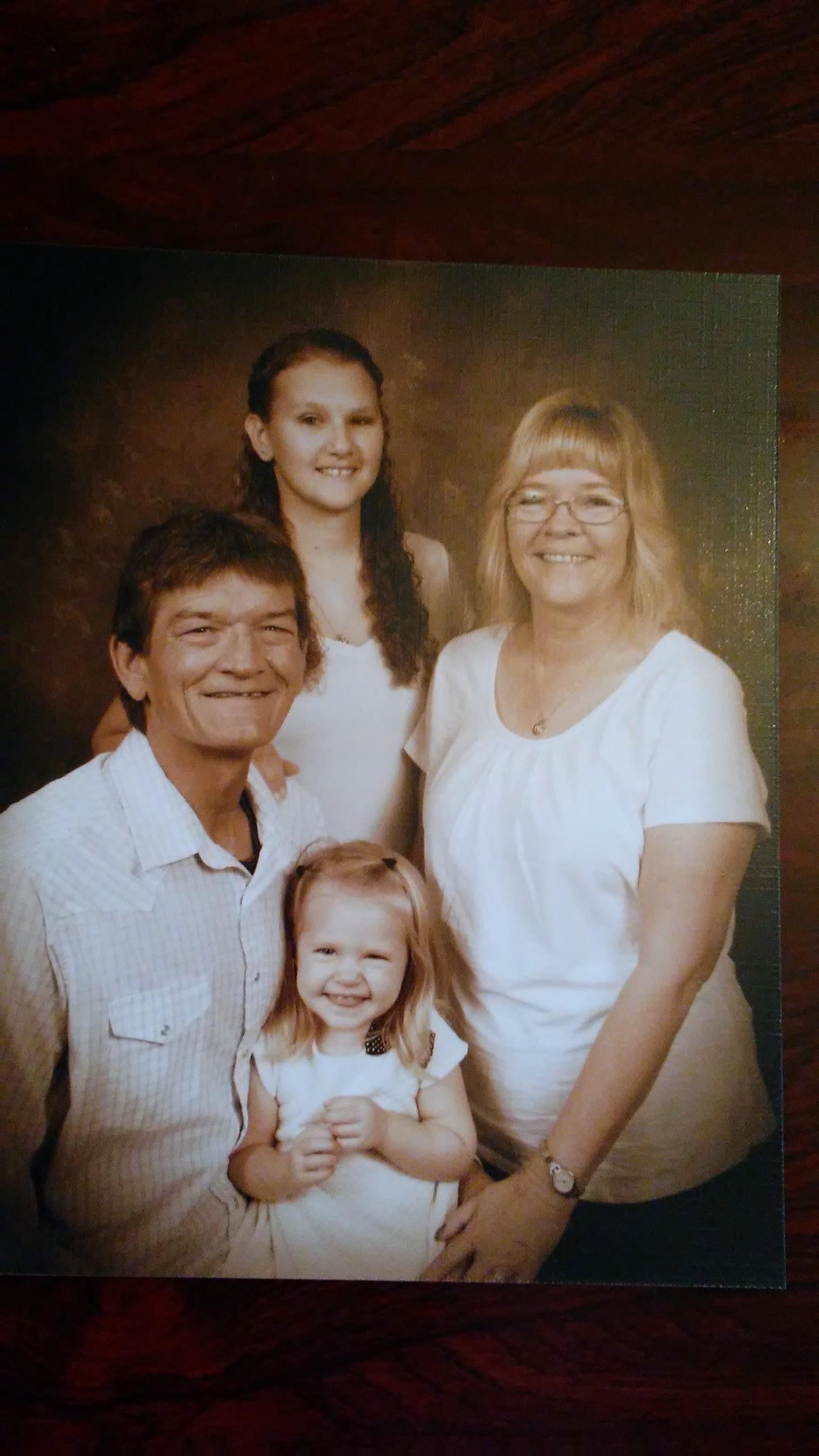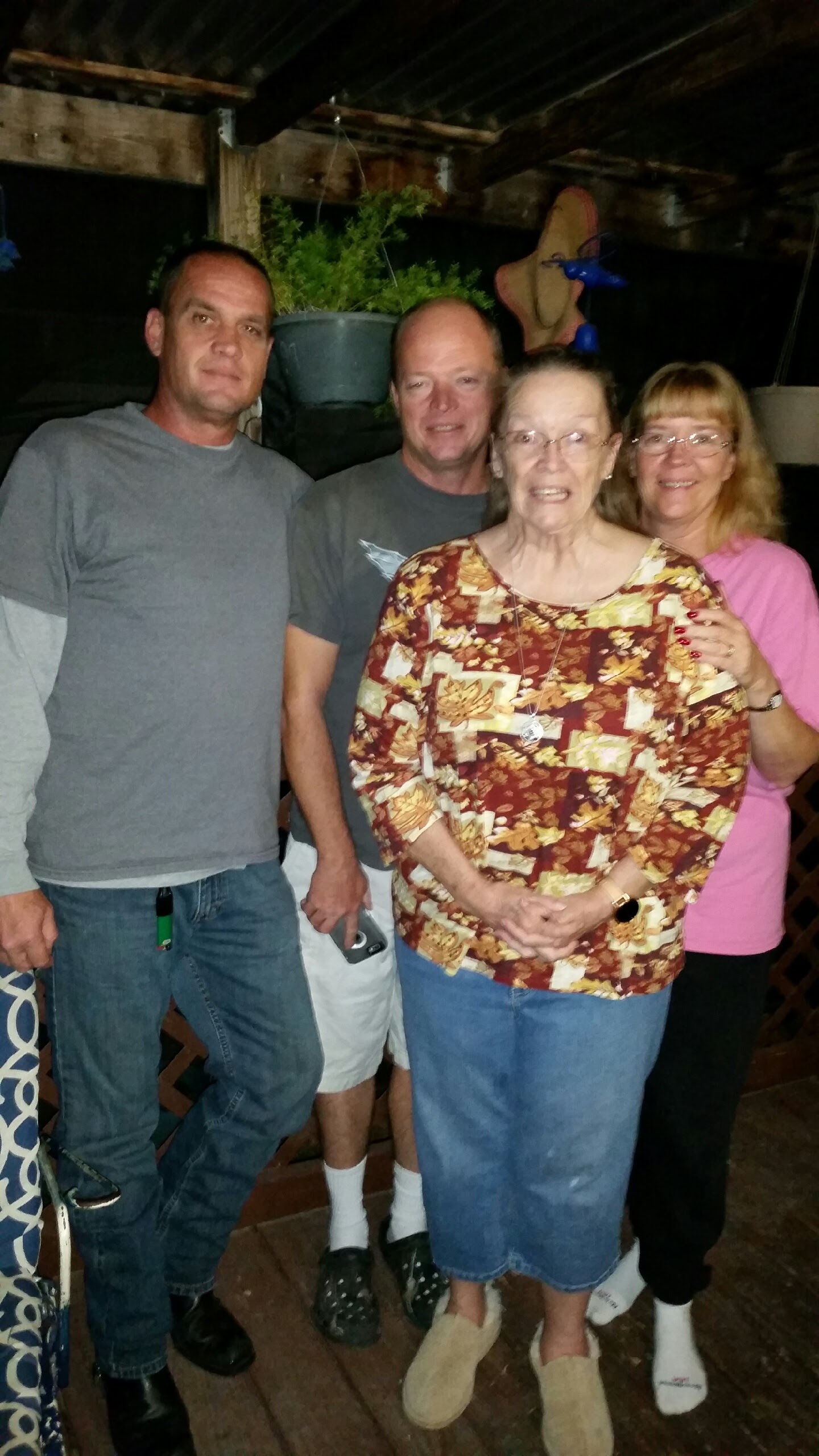 Kelley
Names on the chart include: Skye Allena Leopold, Navy Elizabeth Leopold, Robyn Nicole Lloyd, Cort Leopold.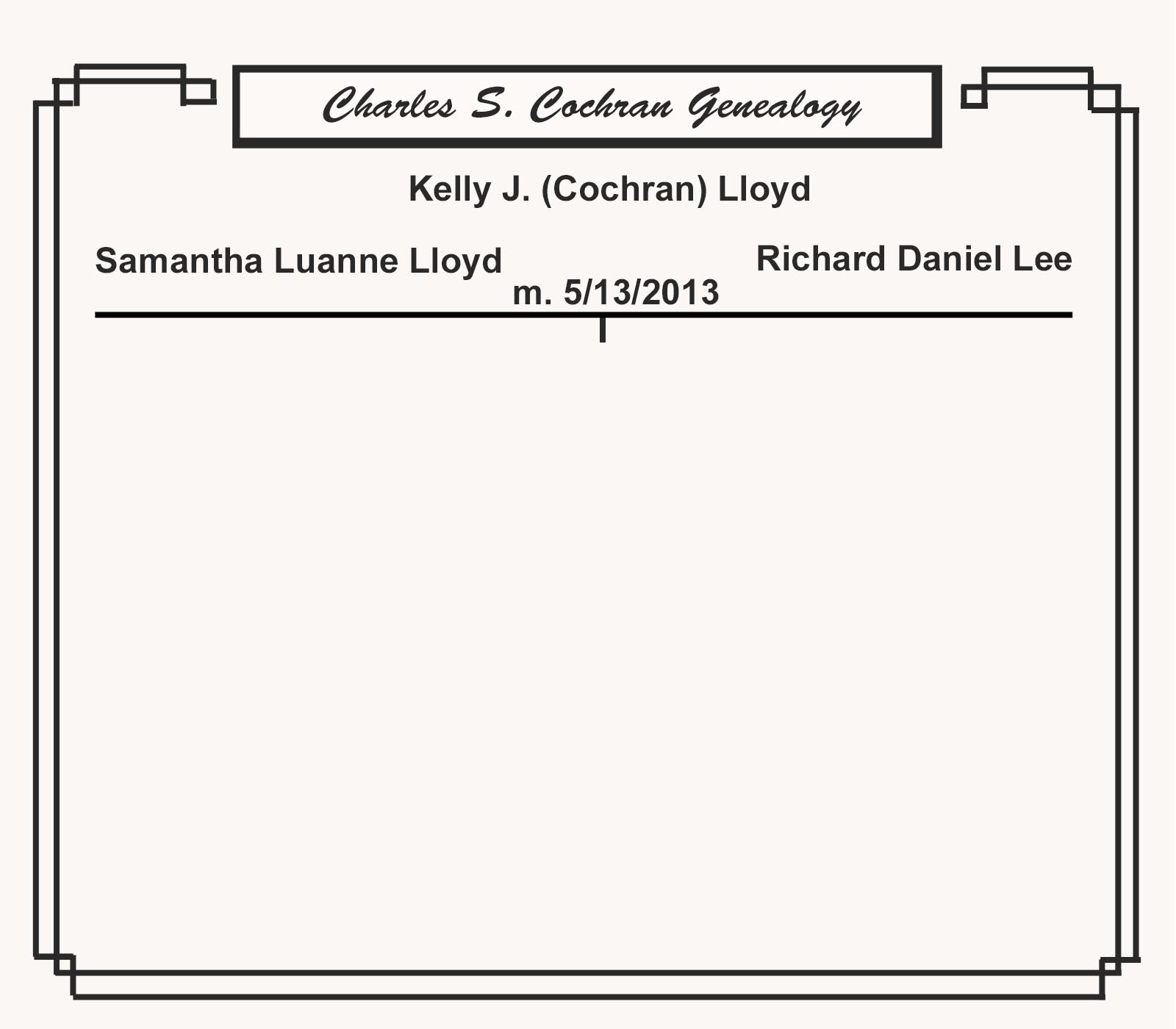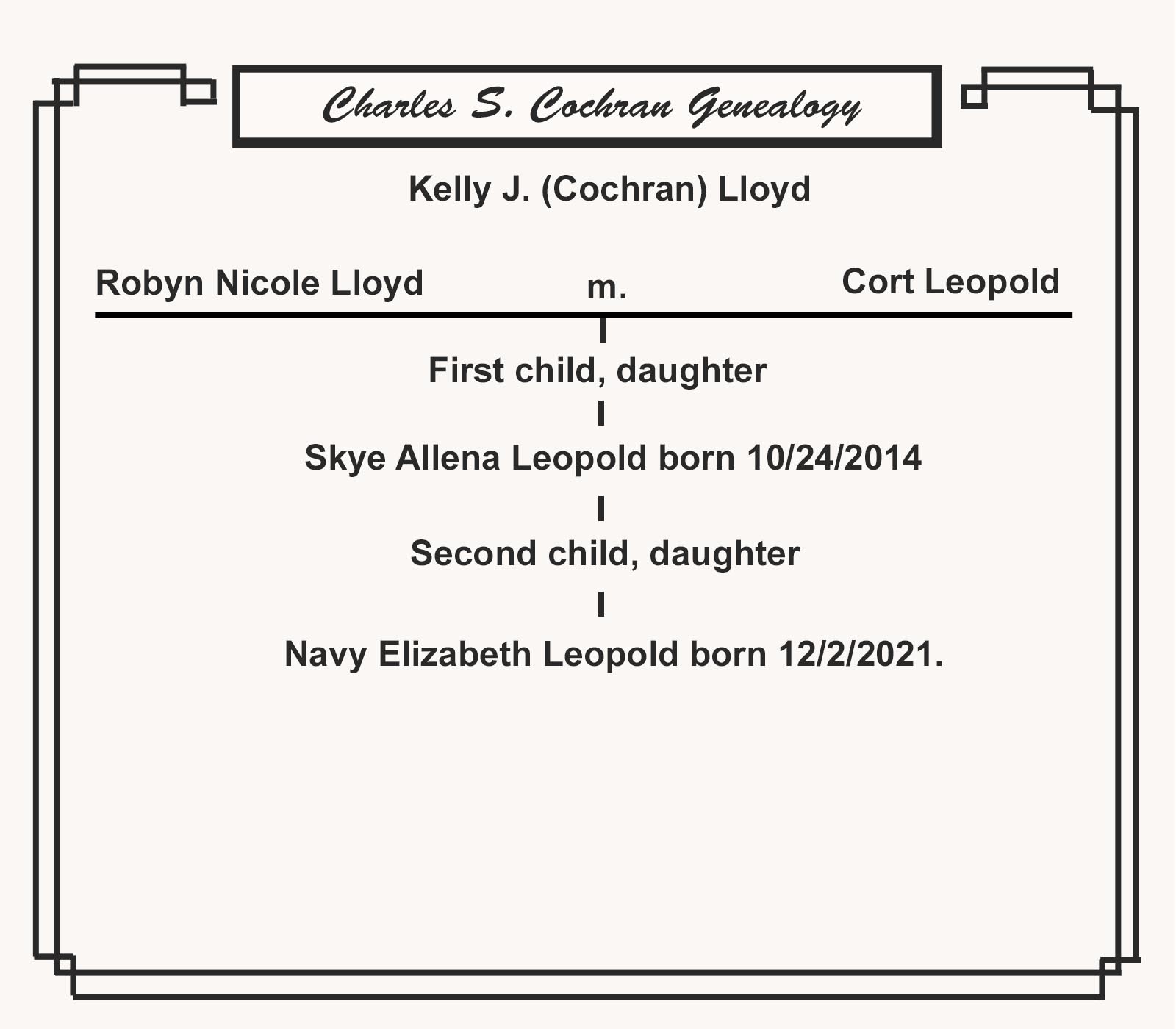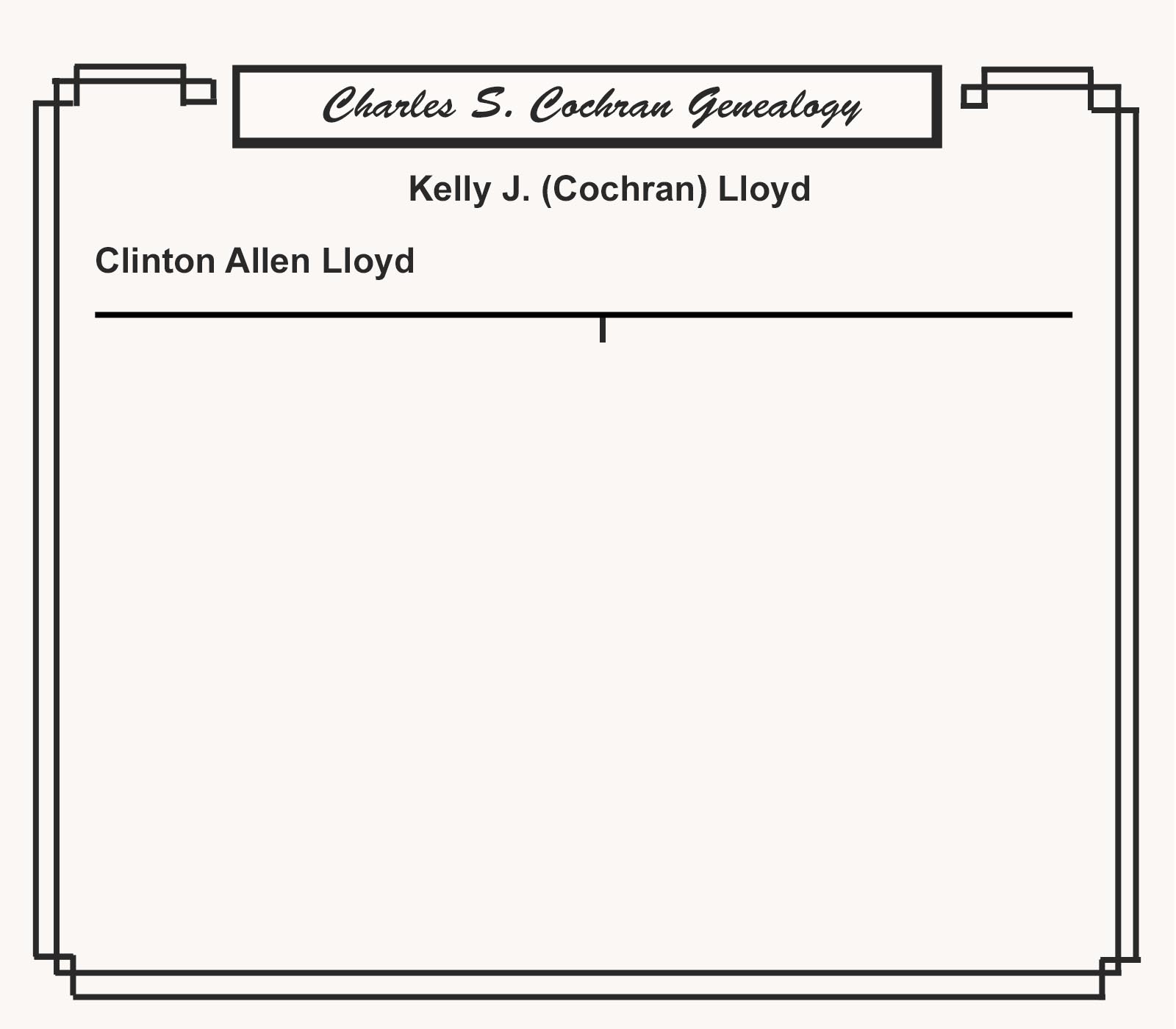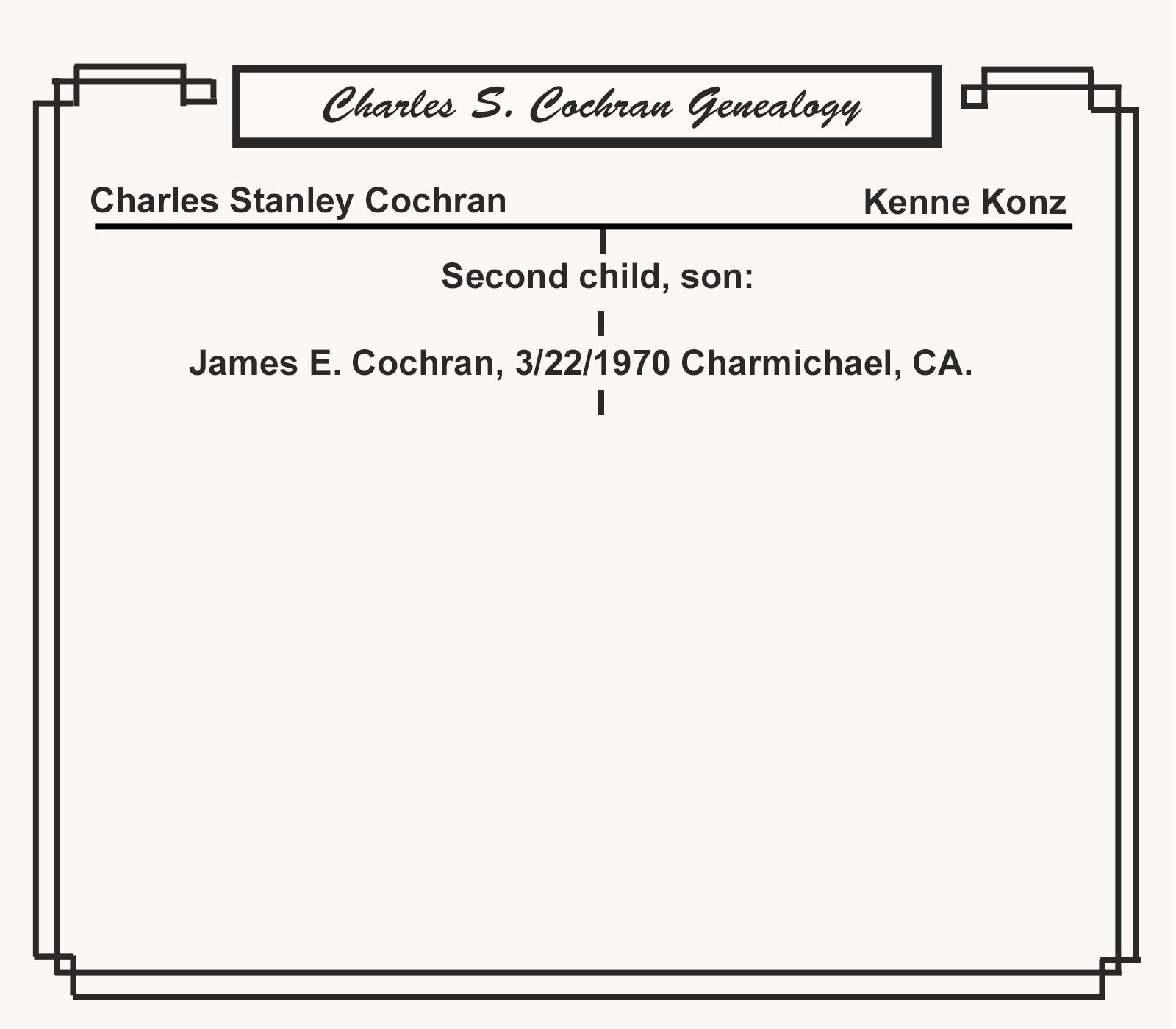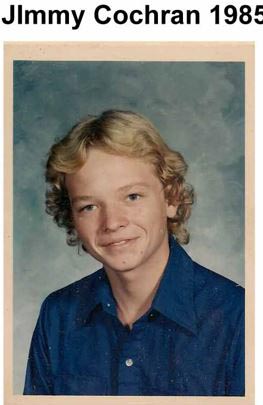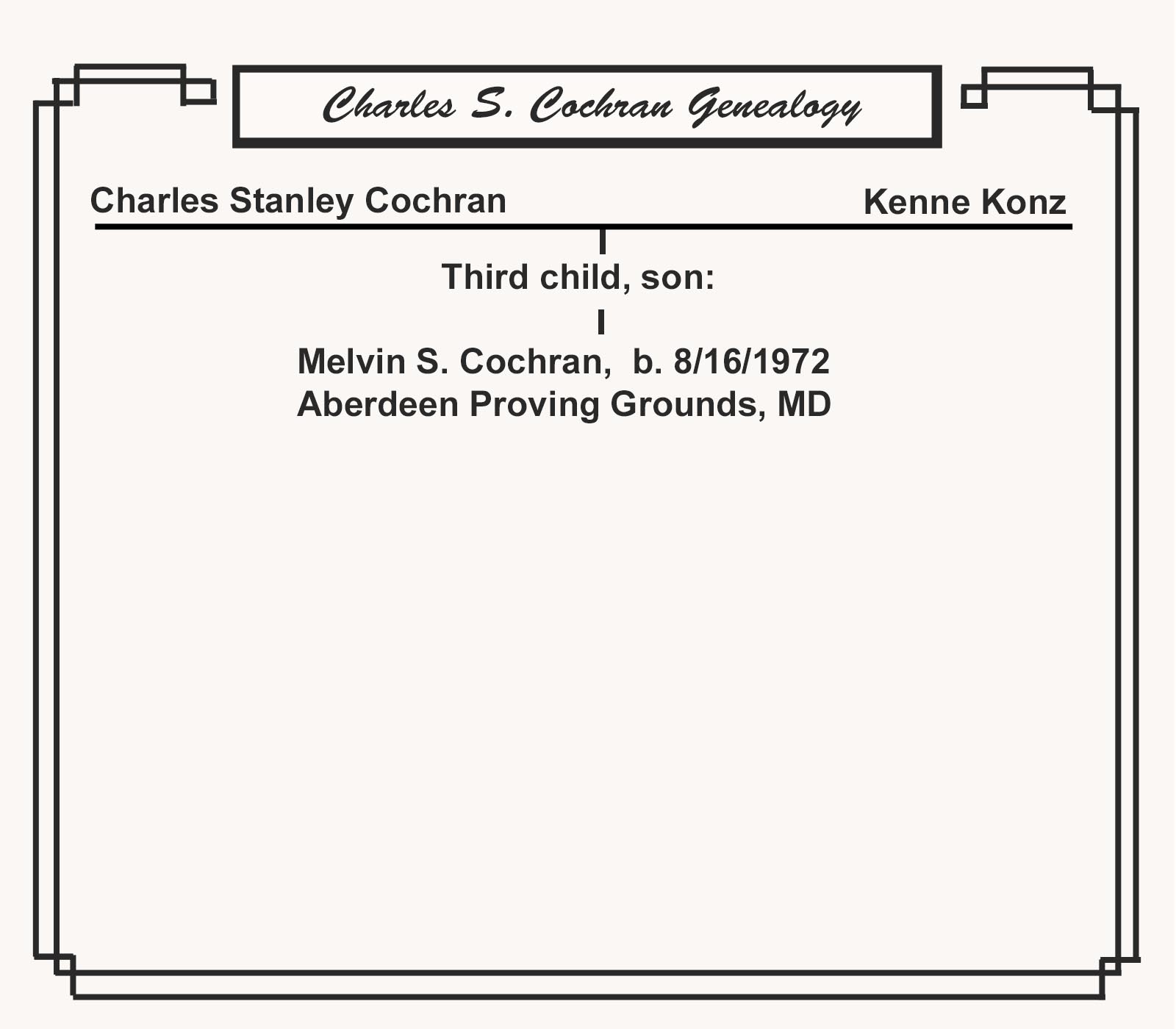 Chuck and Kenne divorced and Chuck married Ozell (Sissy) Walton and they had two children: Johnny and Michelle. Sissy was born 1945 in Noble, Oklahoma, youngest of seven children. Her father and mother, the Waltons lived in Shawnee, Oklahoma.
Names on the Cochran chart: Ozell (Sissy) Walton, John D. Cochran, Michelle C. Cochran.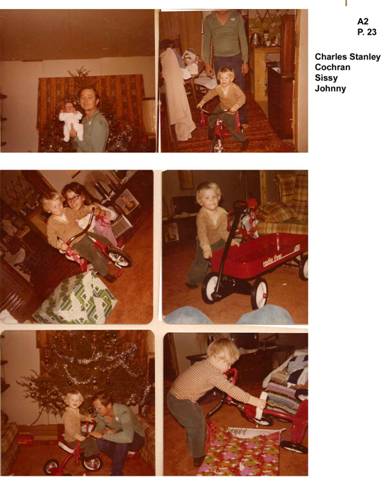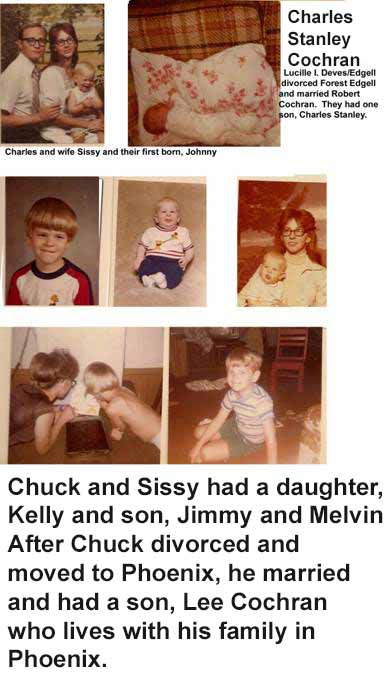 In 1984, Chuck's mother, Lucille Cochran, developed stage 4 cancer. Chuck visited Lucille and her sons, Bob and Steve.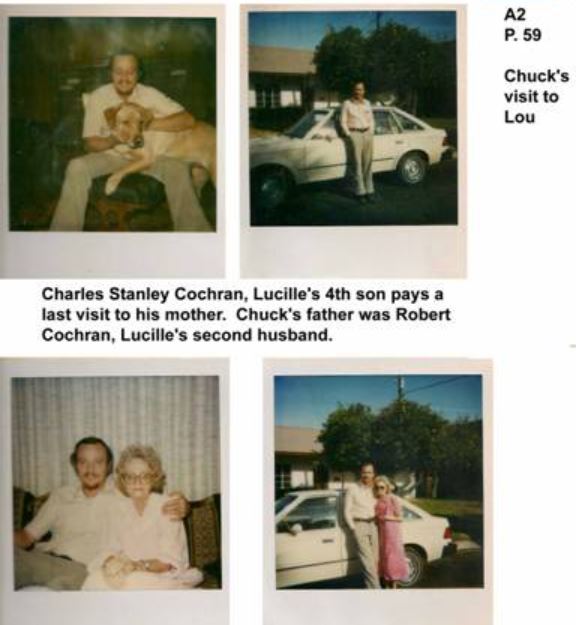 Lucille passed away in May of 1986 and her sons met in Goodland, Kansas for the burial. Here they are gathered at the family 'Robinson' plot and at the headstone of William and Cora Robinson.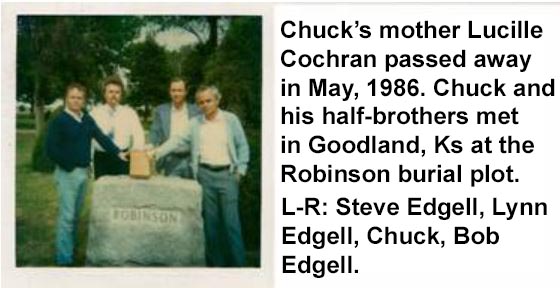 Chuck and Sissy divorced in 1988 and Chuck moved to Phoenix, Arizona where he met his third wife, Cheryl Jane (Kasko) McIntyre (b. 11/27/1956, Chicago, Illinois).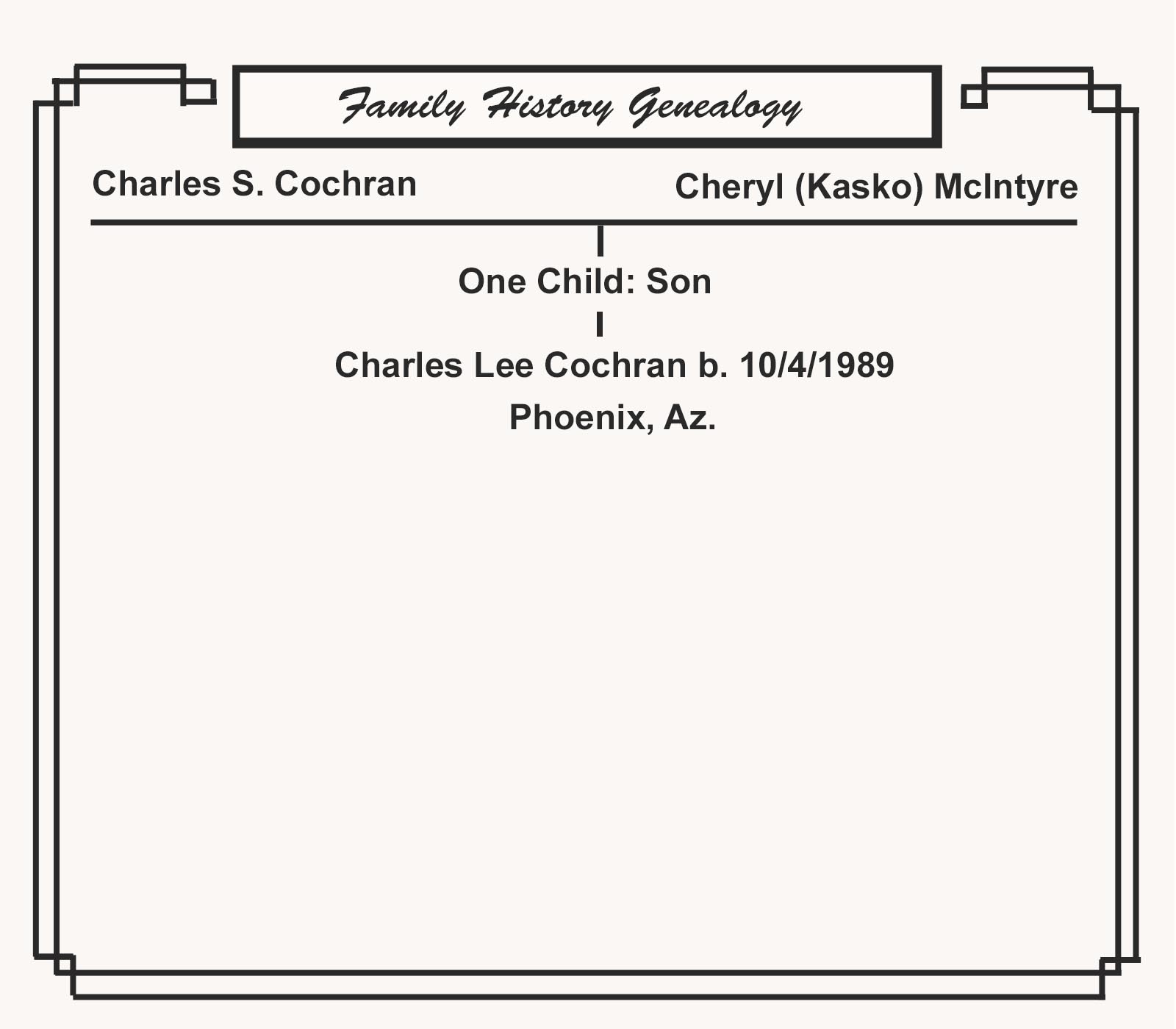 Their one offspring, Lee Cochran, was born October 4, 1989.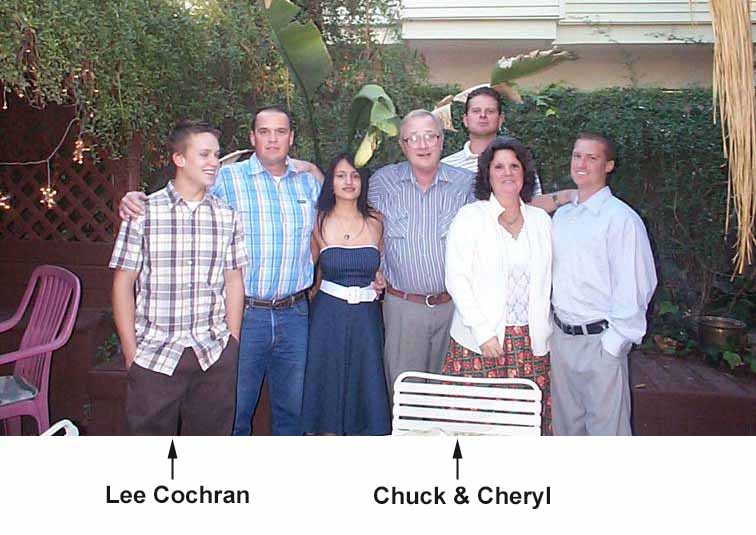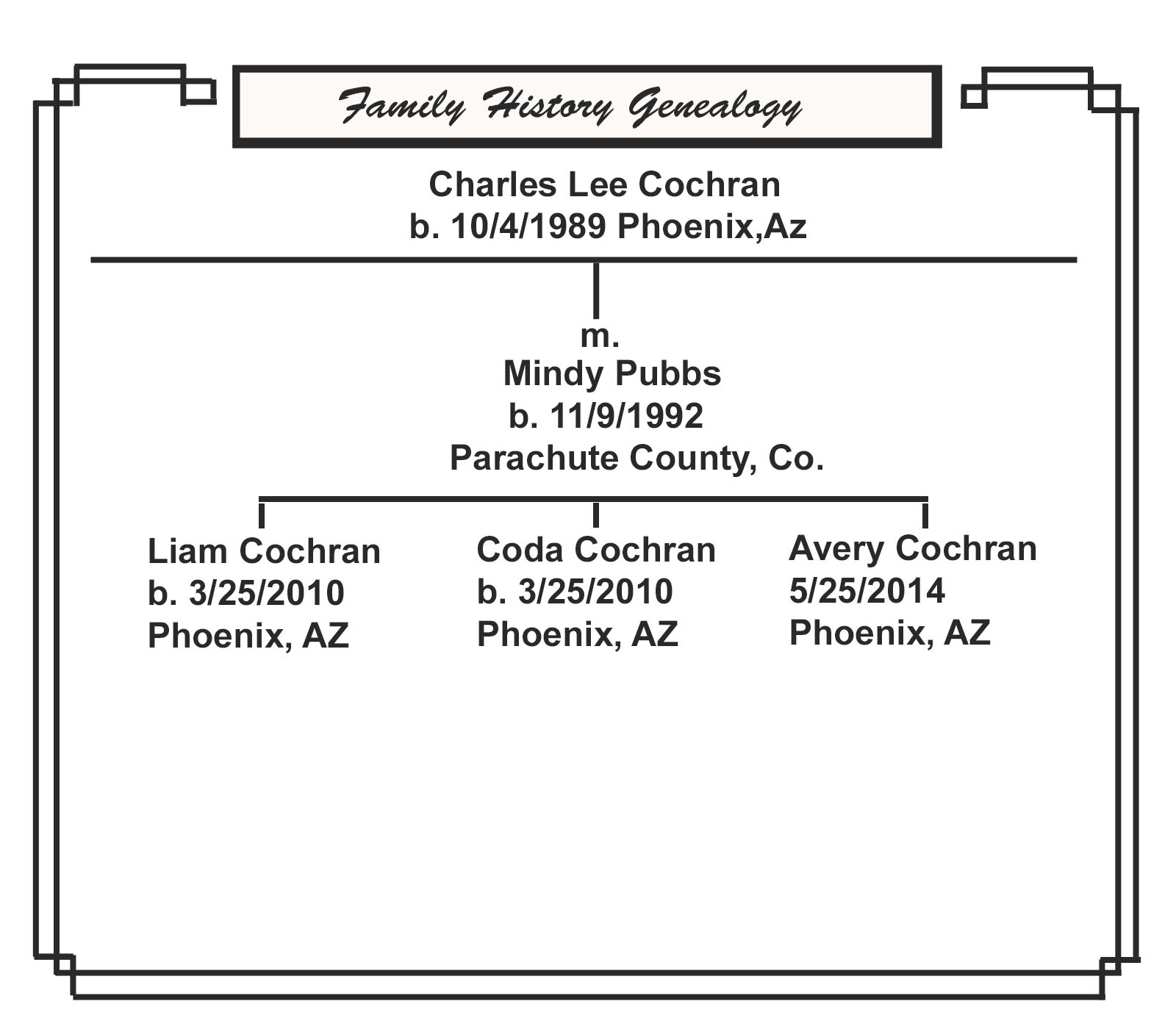 Chuck and Cheryl bought property in Tohapah, Arizona and built their estate there.

Chuck had finally found his dream home, a lovely wife, several step-children, a large land estate, a steady income and room to grow and imagine.

Photograph of Lee with his children, Avery, Liam and Coda and Uncle Bob, October 2022.